Avonbourne Care Centre
Mitre Way
Old Sarum
SP4 6GW
United Kingdom
Get directions
A warm welcome to our home
Located in the historic Old Sarum, just north of Salisbury, Avon Court and Bourne House make up Avonbourne Care Centre. Each offers an elegant environment with compassionate, individualised care in welcoming, relaxing, and homely households.
Dementia Care
Nursing Care
Residential Care
Respite Care
Vaccinated against COVID-19
Avonbourne Care Centre offers two distinct homes in which residents enjoy living life to the full, in vibrant care communities, with great people around them 24-hours a day. Every day is full of inspiration, with meaningful activities co-ordinated by our events team according to each person's interests.
Each home has beautifully furnished living accommodation, spacious en-suite bedrooms and fully accessible, landscaped gardens which can be enjoyed all year round.  Avon Court is for those of our residents living with dementia, where specially trained carers are on hand to support.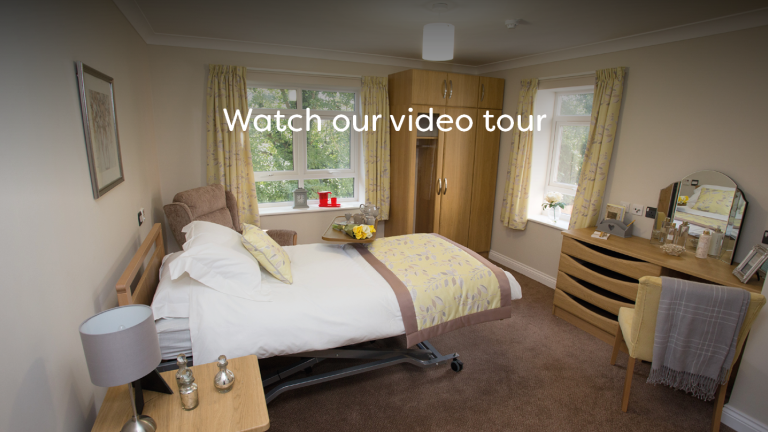 Bourne House looks after those who need a little extra help to maintain their independence.  Bourne House is also where you'll find our nursing household, where we care for more complex conditions, and people who do not need to be in hospital but who might not be able to manage at home.
Both homes offer short-stay respite care to look after a loved one whilst family members and carers use the opportunity to take a well-earned break.
Everything in our care homes has been carefully designed to enrich the lives of our residents.
Residents in Avon Court and Bourne House can enjoy daily social activities that are perfectly tailored to their needs, with joint events in the central coffee shop, hair and beauty salon, and stylish cinema with screenings daily.  There are cosy seating areas for a cup of tea with loved ones, and outside terraces for sunnier days.
We're recruiting! Here is a taste of some of the roles we have available at Avonbourne Care Centre. 
Vacancies in Avon Court and Bourne House
Housekeeper – various hours
Kitchen assistant – various hours
Carer – day and night hours available
Care Leader – Full time, 37.5 hrs
Admin Assistant - 20 hrs
In joining us, you'll become part of our extended family. You'll work alongside other team members who are passionate about providing a safe environment, as well as warmth and kindness to all those who live and work in our homes.
If you're interested in learning more about any of these roles, get in touch on 01722 429400 or email Amy Thorne on am.thorne@osjct.co.uk.
Services & Facilities
The team
Food
Activities
Events
Pricing and Key Facts
About the team
Our friendly, professionally trained team are on hand around the clock to support our residents, ensuring they spend their day how they wish and enabling them to enjoy a fulfilling and independent lifestyle.
The attentive care team focus on the individual needs of the residents, with a tailored care plan for each person. Their aim is to improve the quality of life for our residents by creating lovely, comfortable, homely surroundings and by providing care, activities and other services designed around each resident's needs and wishes.
Meet the team
Food
The talented chef and kitchen team prepare tasty, home-cooked meals on site daily from our own kitchens. We source quality produce for our excellent breakfast, lunch and dinner menus. All-day dining is available for lighter meals and snacks and all dishes are carefully balanced to get the best nutritional value and cater for individual dietary requirements and preferences.
Seasonal produce is chosen whenever possible and of course, relatives and friends are always welcome to join us. The menus change daily, and the kettle is always on. Our chef bakes every day so there is always a fresh cake to enjoy.
Residents are also encouraged to help prepare their own food and to make snacks whenever they choose.
Activities
Whether it's wet or dry outside, we at OSJCT feel that activities are essential in providing the best caring environment to live in.
Hobbies don't simply stop when living with us. Each home has a dedicated Activities Co-ordinator who works closely with our residents to create a programme of fulfilling activities and events, tailored around each resident's requests, hobbies and interests. The programme of events and activities provide a source of fun and laughter, to help each resident live their life to the full and make new friendships.
A daily activity schedule for a home may include:
Trips to garden centres, cafés, pubs, sporting events, National Trust parks, wildlife parks, aquariums and museums.
Performances from entertainers
Coffee mornings
Art and Craft clubs
Quiz Nights
Exercise classes such as Zumba and Tai Chi.
Ice skating
Opera and theatre visits
Visits from local petting farms, reptile houses and PAT dogs.
Local school visits
Wine and cheese tastings
Download sample activities schedule
And that's not all:
We've had silent discos, hoe downs, Chinese banquets, Oscar parties and so much more.
Many of the activities feature Reminiscence Therapy to aid those living with Dementia to remember events, people and places using sight, touch, taste, smell and sound.
Events
There's never a dull moment at Avonbourne Care Centre. Alongside our daily resident activity schedule, we run regular activities to welcome the whole community to the home:
Weekly Tastes of the World Lunches
Wow Wednesdays
Fish & Chip Fridays
Monthly Carer's Cafe
Open Days, Parties and Fetes
View our full events calendar and join us at Avonbourne Care Centre.
Pricing
Care fees vary depending on the level of care required and this will be confirmed upon completion of a care assessment prior to moving into the home.
Below is indicative pricing for self-funded residents per week.
| Care Type | Fees From | Fees To |
| --- | --- | --- |
| Dementia long term | £1295 | £1350 |
| Dementia respite | £1425 | £1485 |
| Residential long term | £1195 | £1245 |
| Residential respite | £1320 | £1420 |
| Nursing long term | £1395 | £1495 |
| Nursing respite | £1535 | £1535 |
Our home charges self-funder rates for the services we provide. We accept third party top ups for individuals funded by the Local Authority up to the self-funder rate.
We understand that paying for long-term care can often be a complex subject, and with several options available to you it can be confusing. You will find helpful guidance on our Paying For Care page.
Key Facts
The Key Facts document contains information regarding this care home which can be used in comparison with other care homes or can be printed for reference and brought with you when you visit the home.
Meet the team
Our homes' professional services are provided by the Management team, Carers, Nurses and Dementia support teams (where required), Admiral Nurses, Support Workers, Activities Co-ordinators, Housekeeping, Handy Person, Administrators and the home's Chef and Catering team. We also have health professional support from Doctors, Nurses and personal services who will regularly come into the home.
Amy Thorne
Jenny Fowler
Lizzie Smith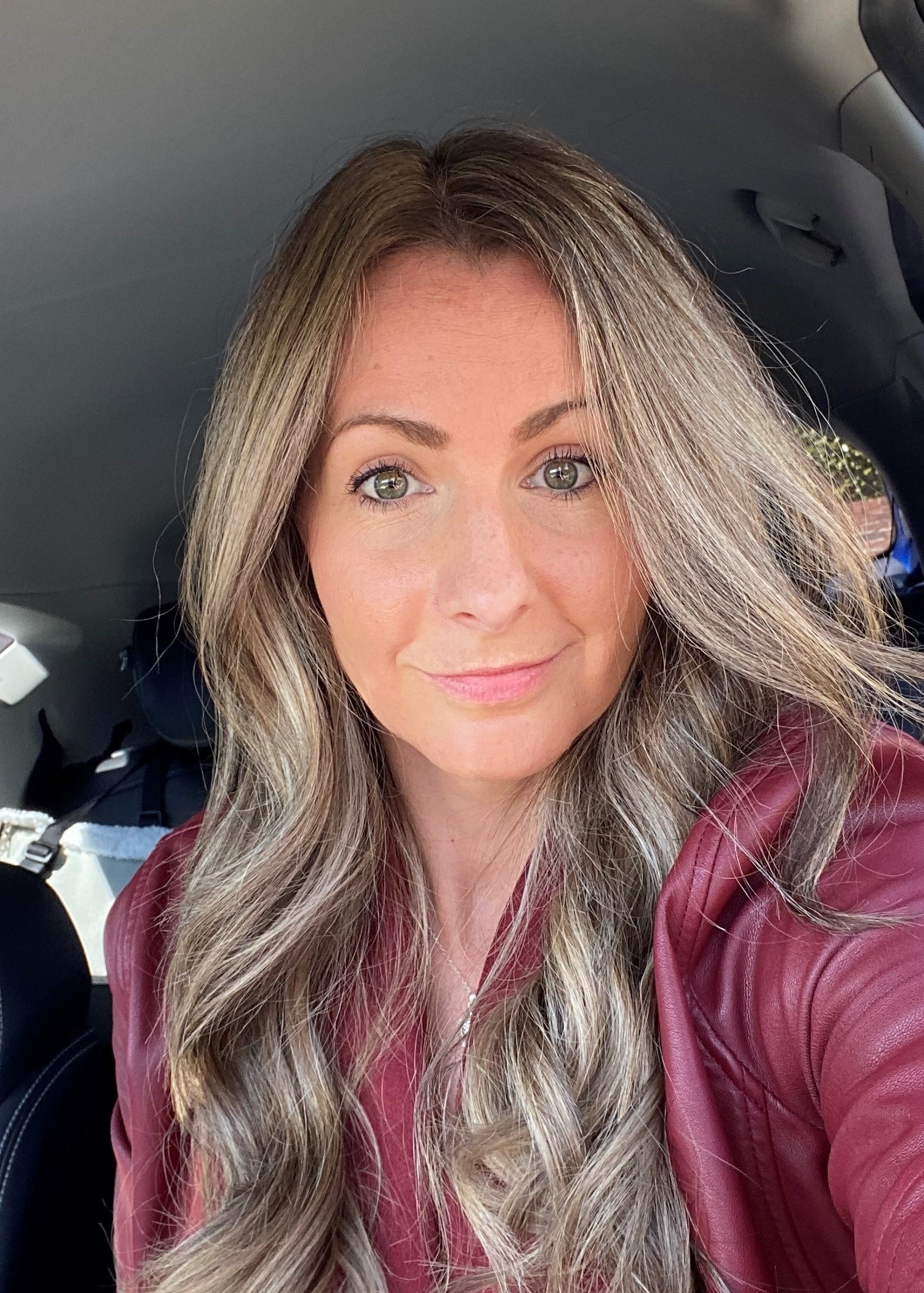 Alix Williams-Duffield
Anthony Smith
Emily Thompson
Aranzazu Alejo Pineda
Home Manager - Bourne House
Amy Thorne is the Home Manager Bourne House, the residential home at Avonbourne Care Centre and has many years of experience in the care sector starting as a carer. She previously worked as the Home Manager at Marden Court in Calne, another OSJCT home. Amy is also the registered home manager of Avon Court, the specialist dementia home at Avonbourne.
Amy feels that the most exciting thing about the role of Home Manager is that you can make a difference to real people, you are able to be a part of a community. Her favorite thing about being a Home Manager is that it enables her to empower the team here to provide the very best person-centered care for those living within the home.
Amy is a trained moving and handling trainer, a fire marshal and a fire awareness trainer. She is currently working towards achieving her level 5 leadership in health and social care diploma.
"I love my job, I couldn't imagine doing anything else. Each day brings new and exciting challenges. I am here to support my residents to live life to the fullest, I am very proud of my team at Bourne House, and the residents are truly at the heart of everything that we do in the home."
Deputy Home Manager - Avon Court
Jenny joined the Trust in November 2021 as Deputy Home Manager at Avon Court. She began her career in the care sector in 2003, working in learning disability provider services in a day centre for adults with learning disabilities. Over the course of 17 years, Jenny was responsible for ensuring the safe and effective day to day running of the services she managed, ensuring people were part of their local community and part of meaningful, engaging activities.
Jenny also has operational experience with another employer, looking at policies and setting up paperwork for a new domiciliary company. Jenny's longstanding interest in working with different groups of people and the transferable skills, knowledge and experience she have gained over her career led her to the care sector and her role with OSJCT. Jenny is enjoying getting to know the people at Avonbourne Care Centre.
In her spare time she enjoys gardening, walking her crazy Labrador, Murphy, and spending time with her friends and family.
Deputy Home Manager - Bourne House
Lizzie is a qualified nurse with a long history of working in both clinical and management roles within the care sector. Her passion is to drive and promote the highest standards of clinical and social care, embedding good practice along the way. She believes in the importance of meeting every individual's diverse holistic needs.
Lizzie joined the Trust and the Bourne House team having heard positive reviews about the team and their goals. She enjoys motivating her team to provide outstanding quality care to our residents, and of course their family and friends as well.
Outside of work, Lizzie enjoys the great outdoors.
Activities Co-ordinator
Alix began her career in care in domiciliary care and after five and a half years was looking for something a bit different. She was offered the Activities Co-ordinator role at Avonbourne Care Centre and hasn't looked back. Alix loves the one-to-one time and feeling like part of the family at Bourne House, and she and the residents really have a lot of fun together.
Out of work, Alix enjoys keeping fit and spending the weekends on family time with her children.
Chef
Anthony has been the Chef at Avonbourne Care Centre since 2019. He really enjoys cooking for the residents and ensuring that their favourite meals are on the menu. He has a great team that works together to ensure that the residents have a varied and exciting choice throughout the year. Anthony started his chef career when he was just 21 at Porton Down where he trained and developed his skills.
Out of work, he has two sons who keep him on his toes and he loves spending family time together. Hi hobbies are motocross and fishing.
Cook
Emily Thompson is a cook at Avonbourne. She has been a level 2 qualified chef for nearly 7 years having started her career in commercial catering and pubs. Like many other chefs, when COVID-19 hit and the hospitality industry was impacted hard, Emily made the jump to care. She believes it was the best decision of her career so far. Her favourite thing about working at Avonbourne is the feedback from the residents, and being able to form great bonds with them. Emily acknowledges that the working day is so much better after a chat and a smile. Emily is proud to be part of an enthusiastic and hardworking kitchen team here, who have achieved a 5 star EHO review that they are very proud of.
Emily is currently studying for her level 3 NVQ and she is looking forward to furthering her career with OSJCT once she has this qualification.
Head Housekeeper
Aranzazu, known to everyone as Aran, is the Head Housekeeper at Avonbourne. She takes great pride in her work which she really enjoys. Nothing makes her happier than seeing the home thoroughly spotless and smelling lovely for the residents.
Aran is passionate in what she does and loving chatting with our residents. She loves those conversations because they are all different with fascinating stories to tell. Many like things done a certain way, and to Aran, that is what her team is there for.
Aran is proud to have a wonderful team in housekeeping and laundry, noting how they all get on well together and she is very proud of the standards they maintain.