Hungerford House
Beechfield Road
Corsham
SN13 9DR
United Kingdom
Get directions
A warm welcome to our home
Nestled in the town of Corsham is Hungerford House, providing residential, respite and day care to the local community. The warm and friendly home is split into three households, each household has its own spacious dining and lounge areas.
Dementia Care
Residential Care
Respite Care
The home is situated within a mile of Corsham town centre and walking distance of the local GPs' surgery, Health Centre and the Community Centre.
As part of our specialist care service, we have introduced themed areas within the home offering facilities for relatives and friends of our community to use whilst visiting. Residents and families can enjoy a visit to the cinema or enjoy afternoon tea all whilst remaining in the safety of Hungerford House.
Residents regularly enjoy the daily social activities going on in the central communal areas with the hairdressing salon open during the week. The cinema room is used partly for activities but also for individual and personal use. The relaxing, well tendered and nourished garden is a perfect for meeting family and friends or for relaxing and indulging in some peace and quiet.
Services & Facilities
The team
Food
Activities
Events
Pricing and Key Facts
About the team
Our friendly, professionally trained team are on hand around the clock to support our residents, ensuring they spend their day how they wish and enabling them to enjoy a fulfilling and independent lifestyle.
The attentive care team focus on the individual needs of the residents, with a tailored care plan for each person. Their aim is to improve the quality of life for our residents by creating lovely, comfortable, homely surroundings and by providing care, activities and other services designed around each resident's needs and wishes.
Meet the team
Food
The talented chef and kitchen team prepare tasty, home-cooked meals on site daily from our own kitchens. We source quality produce for our excellent breakfast, lunch and dinner menus. All-day dining is available for lighter meals and snacks and all dishes are carefully balanced to get the best nutritional value and cater for individual dietary requirements and preferences.
Seasonal produce is chosen whenever possible and of course, relatives and friends are always welcome to join us. The menus change daily, and the kettle is always on. Our chef bakes every day so there is always a fresh cake to enjoy.
Each of the households has their own small kitchen dining room where residents can take their meals if they wish. Residents are also encouraged to help prepare their own food and to make snacks whenever they choose.
Activities
Whether it's wet or dry outside, we at OSJCT feel that activities are essential in providing the best caring environment to live in.
Hobbies don't simply stop when living with us at Hungerford House. We have a dedicated Activities Co-ordinator who works closely with our residents to create a programme of fulfilling activities and events, tailored around each resident's requests, hobbies and interests. The programme of events and activities provide a source of fun and laughter, to help each resident live their life to the full and make new friendships.
We are also fortunate to have the support of many volunteers of all ages from the local community, strengthening our links to this thriving market town. Here is a sample of activities on offer:
Trips to garden centres, cafés, pubs, sporting events, National Trust parks, wildlife parks, aquariums and museums.
Visit from Pets as Therapy Dogs
Exercise and wellness activities, for example Seated Yoga, Zumba
Board game competitions and quizzes
Music therapy sessions
Gardening
Arts and crafts
Communal Church services
Download sample activities schedule
With so many well-being activities for body and mind on offer, we also recognise that everyone needs some personal space for relaxation and mindfulness for personal reflection. The cosy lounges offer an opportunity for some quiet time or to host family and friends.
And that's not all:
We've had silent discos, hoe downs, Chinese banquets, Oscar parties and so much more.
Many of the activities feature Reminiscence Therapy to aid those living with Dementia to remember events, people and places using sight, touch, taste, smell and sound.
Events
As we are on the outskirts of a market town - within a vibrant community, there's never a dull moment. We run regular activities for all to join in:
Coffee mornings
Care Home Open Day
Summer and Autumn fetes
Christmas parties
View our full events calendar to see more upcoming events taking place at Hungerford House .
Pricing
Care fees vary depending on the level of care required and this will be confirmed upon completion of a care assessment prior to moving into the home.
Below is indicative pricing for self-funded residents per week.
| 0 | Care Type | Fees From | Fees To |
| --- | --- | --- | --- |
| £1 | Dementia Long Term | £1335 | £1395 |
| £2 | Dementia Respite | £1475 | £1540 |
| £3 | Residential Long Term | £1175 | £1270 |
| £4 | Residential Respite | £1285 | £1390 |
Our home charges self-funder rates for the services we provide. We accept third party top ups for individuals funded by the Local Authority up to the self-funder rate.
We understand that paying for long-term care can often be a complex subject, and with several options available to you it can be confusing. You will find helpful guidance on our Paying for Care page.
Key Facts
The Key Facts document contains information regarding this care home which can be used in comparison with other care homes or can be printed for reference and brought with you when you visit the home.
Meet the team
Our homes' professional services are provided by the Management team, Carers, Nurses and Dementia support teams (where required), Admiral Nurses, Support Workers, Activities Co-ordinators, Housekeeping, Handy Person, Administrators and the home's Chef and Catering team. We also have health professional support from Doctors, Nurses and personal services who will regularly come into the home.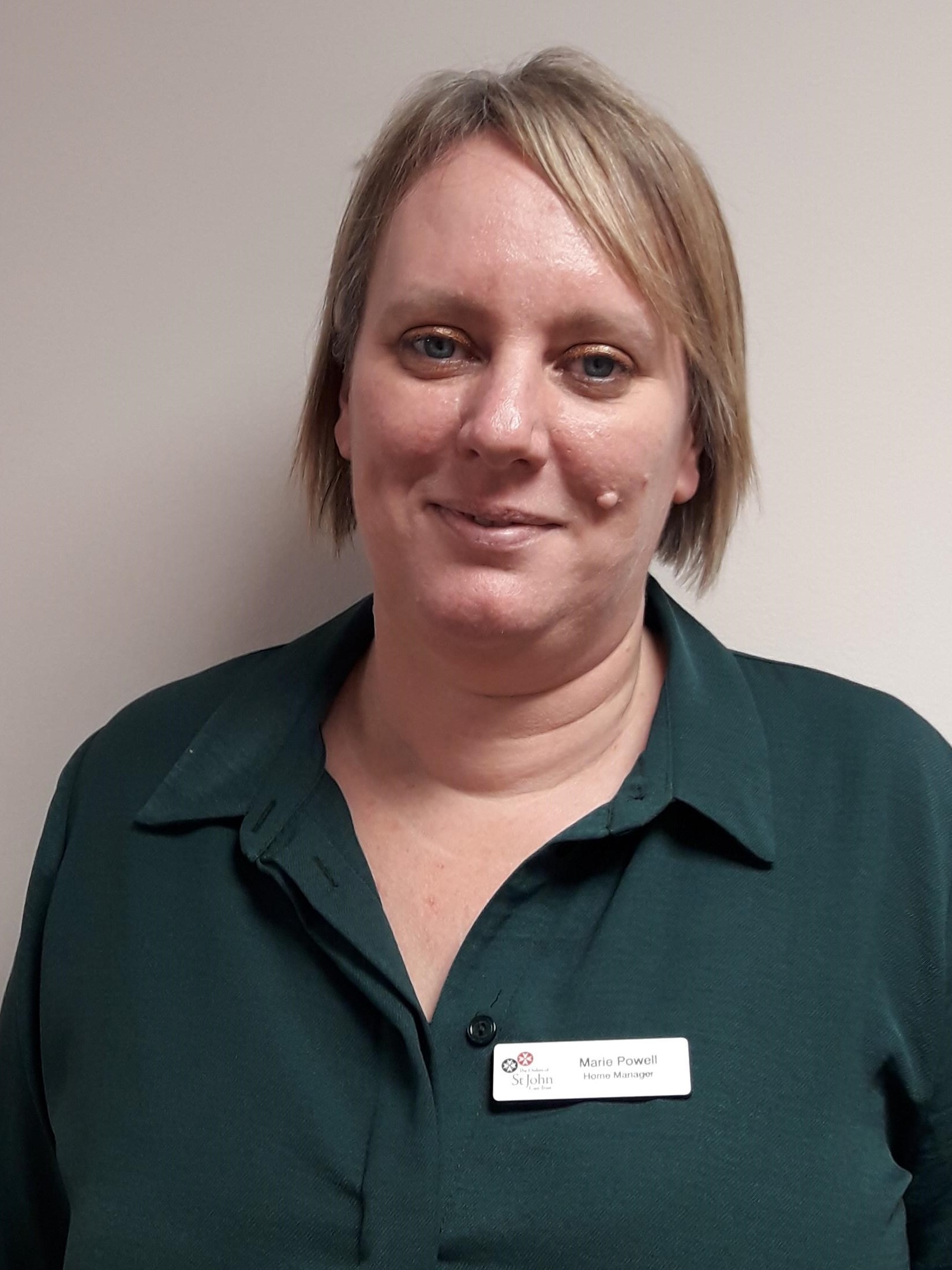 Marie Powell
Elise Rees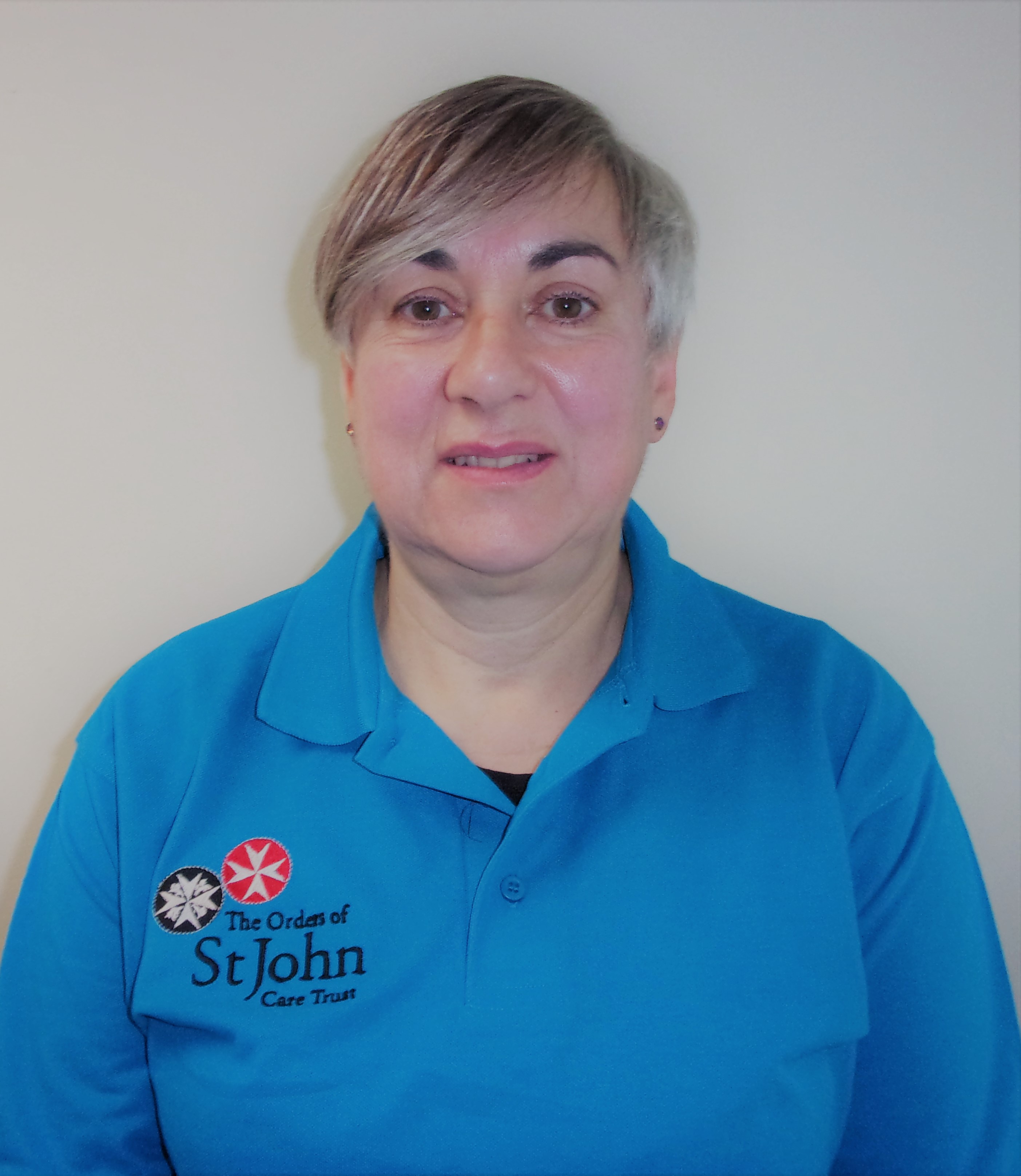 Linda Newland
Anita Rosier
Fran Winter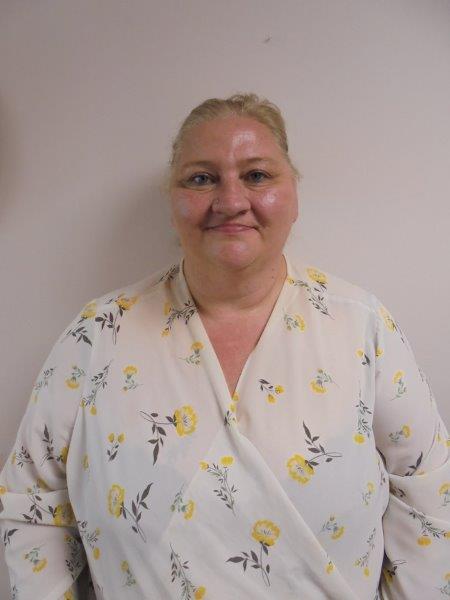 Susan Howe
Gail Banks
Sonia Guarisco
Home Manager
Marie has recently joined the team at the Order of St Johns Care Trust, having previously worked as a Care Home manager for 6 years .
Marie stared in the care industry when she was 19 and has worked in all roles within the care home . In 2008 she joined a family run business, working in a newly built 20 bedded Dementia care home. It was here that Marie undertook the deputy manager role before registering as Home Manager .
In 2017 Marie moved to a new position as Home Manager for a larger 46 bed residential and Dementia home working with the team to improve Care standards and led the team into gaining a Good rating in all Kloe's.
Marie has completed a QCF level 2,3 and 4 in Health and Social care, along with a level 3 qualification in Health and safety and has recently undertaken the Lead To Succeed programme.
In her spare time Marie loves to travel and also enjoys watching live music.
Marie's vison for Hungerford House is to create a homely environment where residents can feel safe and are supported to live full and enriched lives.
Activities Coordinator
Elise worked at Hungerford House for 3 and a half years as a carer, and has now developed into the Activities Coordinator.
Activities Coordinator
Linda has worked in social care for many years in a variety of roles, including mental health and teaching adults with learning disabilities. She has now taken on the new role of an Activities Coordinator at Hungerford House, assisting Elise.
Head of Care
Anita has worked in the care sector since 1994. Starting her career in residential care. Anita has had experience working with Alzheimer's support and at Trowbridge Hospital. Anita then moved to Nursing care in 1998, she then completed her NVQ Level 3 in Health and Social Care in 1999. Anita progressed and gained experience and completed her NVQ Level 4 in Health and Social care. Anita then progressed to Team Lead and worked in Dementia residential care, running the home under the manager. Anita was in the process of completing her Level 5 in Health and Social Care when joining Hungerford House in September 2019. Anita supports and supervises the team with a hands-on approach. Anita strives to ensure that each resident remains as independent as possible, ensuring residents can live their lives as they choose. Anita strives to ensure that each resident has an individual care plan that is person centred focused and followed, ensuring needs are met.
Head Chef
Fran has been with the Trust at Hungerford House since 2017, and has progressed from Cook to Head Chef and has been involved in activities and care. Fran has come to the care sector after multiple catering backgrounds such as 5-star hotels, restaurant chains and independent businesses. In the past she has also had the opportunity to cook for a Michelin inspector. Fran meets with the residents to discuss the standard menu and special occasions, and also meets special requests from residents for special occasions, such as birthdays. She is attentive when it comes to dietary needs and allergens and ensures that the residents get quality food at every meal.
Administration Assistant
Sue has been at Hungerford House for two and a half years. She joined the Trust in 2018 after previously working as a Retirement Housing Manager for 12 years.
Sue really enjoys her role at Hungerford House and feels a valued member of the team. Sue said, "I love my job! I have a great Home Manager and colleagues that I work with. I am here to support staff and residents and even though my role is busy it is enjoyable and varied." In Sue's spare time, she enjoys reading, dog walking and is a regular taxi service to her 16 year old son.

Head Housekeeper
Gail joined the Trust in 2017 as part of the housekeeping and laundry team. Before the Trust, Gail worked on the MOD site in Corsham from 1987. She started by working as a cleaning operative 2 hours per day whilst her daughter was still at school, and as the years went on she went on several courses to work up to be coming a Cleaning Manager for a team of 35 staff. Soon after that, I became Facilities Manager, looking after the cleaning side of the business, medical waste and general day-to-day business. Gail had never worked in the care industry before and finds it positively challenging, and has certainly taught her a lot on dementia. She has the most respect for the elderly - after all, this is there home and we work in it. Gail hopes to continue in her role until she retires. She has one daughter, a son in law and four wonderful grandchildren, with her main hobby being her dog called Tillie, who is now 8 years old.

Handyperson
Sonia is the Handyperson at Hungerford House. She joined the Trust in September 2019 having never worked in a care home before but brought lots of maintenance experience with her. Sonia is also the Fire Marshall at Hungerford House. She is hoping to do an NVQ in Facilities next year. She loves her job and enjoys being part of a great team where she can contribute to the running of the home. In Sonia's spare time she likes to cook Italian food, go on long walks with her 2 dogs and is a keen movie buff.