Lyndsay, Home Manager
As an established manager, Lyndsay reflects: "I take great pride in the team that I have here at Larkrise, they do everything to ensure that the residents have a wonderful life. Every day they treasure our residents as though they are their own and that for me is perfect."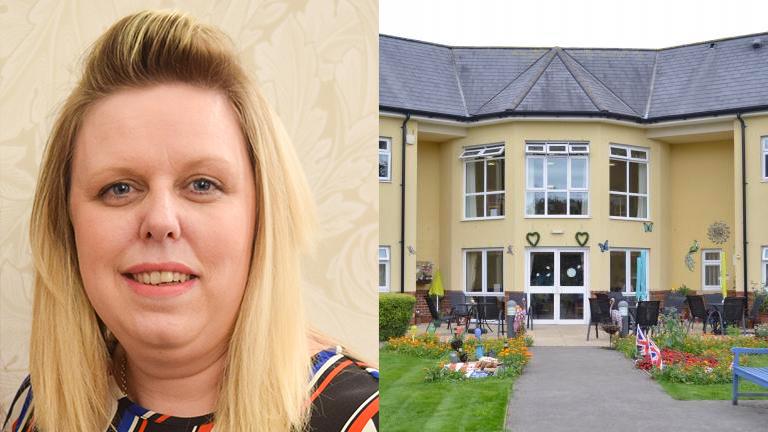 Lyndsay joined OSJCT in 2015 as Home Manager at Larkrise Care Centre in Banbury, which provides residential, dementia and nursing care for up to 60 of our residents. She has worked in the care sector for over 14 years. 
Lyndsay said: "Our residents are the reason why I do what I do. Everyone is cared for as though that is our nan, our grandad, our mum, our dad. They make it a joy for me to come into work every day knowing that I can make their lives fulfilled."
Lyndsay was attracted to OSJCT by our charity status meaning that any money that we receive is reinvested back into our homes and people, to ensure that we provide high quality care, at all times. She said the reason she continues to stay is: "The Trust has helped me to get that balance between raising a family and being able to carry on doing what I do best."
The Trust has supported Lyndsay to achieve a Level 5 diploma in Management and Leadership. Training opportunities are available for staff. It does not matter which role you're currently in or which role you would like to have in the future.