Rose, Head of Dementia Care
Rose cares for residents and their families on their dementia journey. She provides emotional support, practical advice and information to help those living with dementia feel more comfortable.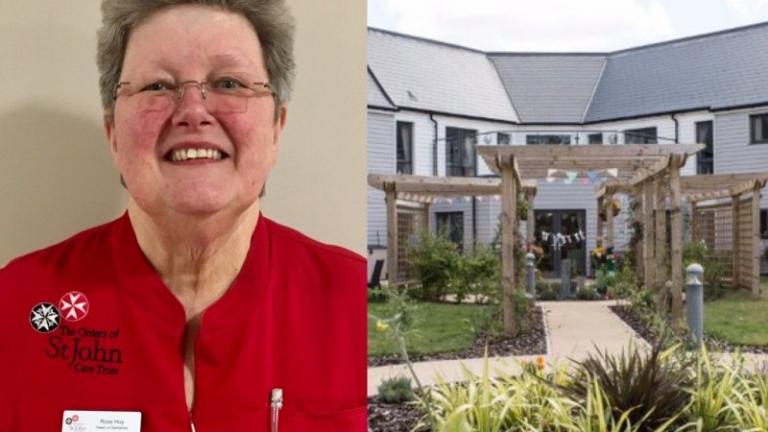 Rose Hoy is the head of dementia care at The Lakes Care Centre in South Cerney. Rose chose to work at The Lakes as she likes to make a difference and she wants residents to feel valued and have a purpose.
Rose has a background in nursing, having qualified as a nurse in 1975. Rose trained in general nursing and midwifery over in Africa before moving to the UK in 1988. Rose has worked in nursing homes and in dementia care before moving to The Lakes Care Centre in 2019.
Rose supports residents and their families in their dementia journey to help make it less frustrating and confusing for them, she aims to make the journey a bit more pleasant and happier for everyone.
Rose proactively reinforces how to approach difficult situations and residents who may be confused. Residents may choose to make unwise decisions, but Rose understands residents have the right to choose, whether it is a wise decision or not.
Rose supports the team and demonstrates how to approach Dementia in a person-centred way and to encourage the staff to be productive in encouraging residents to join in activities and to be mindful in their approach.
The Lakes Care Centre has a vast array of meaningful activities for residents to partake in, meaningful activities are those that engage the residents attention and connects with their interests, these are critical in the provision of care for those living with dementia.