Nominations now open for our Shining Stars Employee Awards
Nominations are now being taken for our annual awards, which celebrate some of the amazing people that work for the Trust.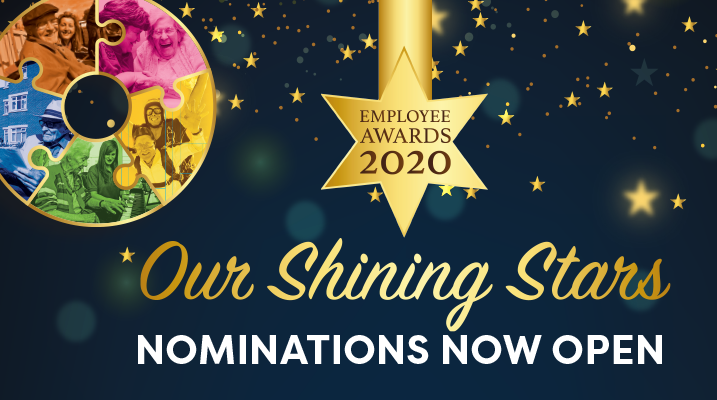 Can you think of a Trust employee who has really shone and deserves their moment in the spotlight? Now is the chance to nominate them for an award!
Categories are as follows:
Carer of the Year
Young Carer of the Year (under 25)
Leader of the Year
Unsung Hero
Volunteer of the Year
Hospitality Award
Activities Co-ordinator of the Year
Office/Support Employee of the Year
Nurse of the Year
Newcomer of the Year (under 12 months service)
Nominations can be made using this online form.
When you are nominating, please describe how the employee has shone over the past few months. What have they achieved/done to be worthy of being nominated? In your description include some real examples as this helps the judges.
To ensure your nominee has the best chance of being shortlisted, you must include some evidence of how they have lived the Trust's Values. You don't have to show evidence of all five Values, just show the judges some evidence of what the employee has done in relation to:
Dedicated to Caring
Promoting Communities
Respecting Each Other
Empowering Individuals
Securing Our Future
More information about our Values can be found here.
The deadline for all entries is Sunday 8th March.