Athelstan House
Priory Way,
Burton Hill,
Malmesbury
SN16 0FB
United Kingdom
Get directions
A warm welcome to our home
Located on the outskirts of the historic medieval market town of Malmesbury, Athelstan House is a purpose-built home surrounded by a large landscaped garden. Athelstan House offers compassionate, individualised residential, nursing, dementia, respite, intermediate and day care for up to 80 residents in a modern, comfortable environment.
Dementia Care
Nursing Care
Residential Care
Respite Care
Day Care
Vaccinated against COVID-19
The home is conveniently situated next to The Malmesbury Primary Care Centre part of the Priory Way complex, with its extensive GP services and Boots pharmacy.
The purpose-built home environment has been specifically designed to support the needs of older people including those with dementia, from aiding memory in day-to-day living and reminiscence therapy, to reinforcing personal identity and navigating around the home.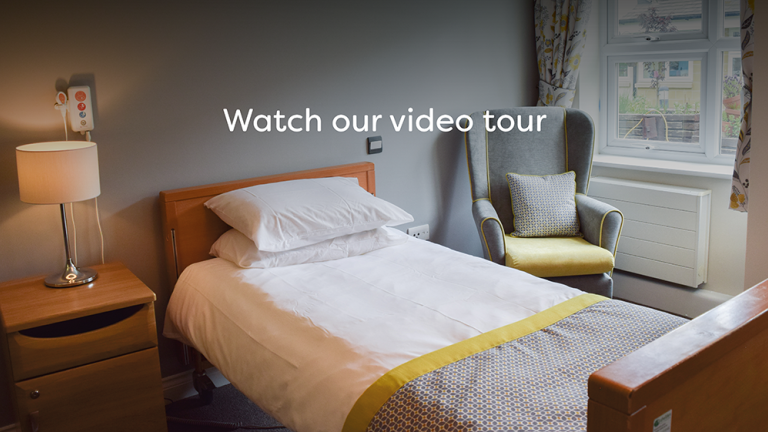 The light and spacious reception area which greets you as you enter Athelstan House reflects the comfortable and homely living environment throughout the home.
This delightful home features small households with 20 bedrooms. All rooms also have en-suite facilities, remote controlled colour television and a state-of-the-art nurse call system- a personal haven for each resident.
Every household has its own comfortable beautifully furnished lounge and kitchen dining area, with easy access to assisted bathrooms and cosy sitting rooms.
Residents can enjoy the daily social activities going on in the central communal areas with the hairdressing salon open during the week. The cinema/entertainment room is used partly for activities but also for individual and personal use.
Our key actions against Coronavirus
Testing for employees and residents means that asymptomatic cases are picked up early.
Plentiful supplies of PPE.
Vibrant, fun and socially distanced social bubble activities for all residents.
Indoor safe visitor spaces installed across the Trust.
Rigorous cleaning including the use of the latest high-tech electrostatic devices.
OSJCT is proactive in participating in the latest in research such as 'instant' Lateral Flow Tests and the Vivaldi2 antibody study.
We understand there may be a lot of questions and concerns at this time and to provide guidance to those looking to move into a care home view our admissions page.
Services & Facilities
The team
Food
Activities
Events
Pricing and Key Facts
About the team
Our friendly, professionally trained team are on hand around the clock to support our residents, ensuring they spend their day how they wish and enabling them to enjoy a fulfilling and independent lifestyle.
The attentive care team focus on the individual needs of the residents, with a tailored care plan for each person. Their aim is to improve the quality of life for our residents by creating lovely, comfortable, homely surroundings and by providing care, activities and other services designed around each resident's needs and wishes.
Meet the team
Food
The talented chef and kitchen team prepare tasty, home-cooked meals on site daily from our own kitchens. We source quality produce for our excellent breakfast, lunch and dinner menus. All-day dining is available for lighter meals and snacks and all dishes are carefully balanced to get the best nutritional value and cater for individual dietary requirements and preferences.
Seasonal produce is chosen whenever possible and of course, relatives and friends are always welcome to join us. The menus change daily, and the kettle is always on. Our chef bakes every day so there is always a fresh cake to enjoy.
Each of the households has their own small kitchen dining room where residents can take their meals if they wish. Residents are also encouraged to help prepare their own food and to make snacks whenever they choose.
Activities
Whether it's wet or dry outside, we at OSJCT feel that activities are essential in providing the best caring environment to live in. 
Hobbies don't simply stop when living with us at Athelstan House. We have a dedicated Activities Co-ordinator who works closely with our residents to create a programme of fulfilling activities and events, tailored around each resident's requests, hobbies and interests. The programme of events and activities provide a source of fun and laughter, to help each resident live their life to the full and make new friendships.  
We are also fortunate to have the support of many volunteers of all ages from the local community, strengthening our links to this thriving market town. Here is a sample of activities on offer:
Trips to garden centres, cafés, pubs, sporting events, National Trust parks, wildlife parks, aquariums and museums.
Visit from Pets as Therapy Dogs 
Exercise and wellness activities, for example Seated Yoga, Zumba 
Fun activities with 'Messy Miniatures', the local toddler group
Board game competitions and quizzes
Music therapy sessions  
Gardening
Arts and crafts
Communal Church services
Download sample activities schedule
With so many well-being activities for body and mind on offer, we also recognise that everyone needs some personal space for relaxation and mindfulness for personal reflection. The cosy lounges offer an opportunity for some quiet time or to host family and friends. 
And that's not all:
We've had silent discos, hoe downs, Chinese banquets, Oscar parties and so much more. 
Many of the activities feature Reminiscence Therapy to aid those living with Dementia to remember events, people and places using sight, touch, taste, smell and sound. 
Events
As we are on the outskirts of a market town - within a vibrant community, there's never a dull moment. We run regular activities for all to join in:
Coffee mornings
Care Home Open Day 
Summer and Autumn fetes
Christmas parties
View our full events calendar to see more upcoming events taking place at Athelstan House.
Pricing
Care fees vary depending on the level of care required and this will be confirmed upon completion of a care assessment prior to moving into the home.
Below is indicative pricing for self-funded residents per week.
| Care Type | Fees From | Fees To |
| --- | --- | --- |
| Dementia long term | £1305 | £1395 |
| Dementia respite | £1435 | £1535 |
| Nursing long term | £1450 | £1450 |
| Nursing respite | £1595 | £1595 |
| Residential long term | £1175 | £1235 |
| Residential respite | £1295 | £1410 |
Our home charges self-funder rates for the services we provide. We accept third party top ups for individuals funded by the Local Authority up to the self-funder rate.
We understand that paying for long-term care can often be a complex subject, and with several options available to you it can be confusing. You will find helpful guidance on our Paying For Care page.
Key Facts
The Key Facts document contains information regarding this care home which can be used in comparison with other care homes or can be printed for reference and brought with you when you visit the home.
Meet the team
Our homes' professional services are provided by the Management team, Carers, Nurses and Dementia support teams (where required), Admiral Nurses, Support Workers, Activities Co-ordinators, Housekeeping, Handy Person, Administrators and the home's Chef and Catering team. We also have health professional support from Doctors, Nurses and personal services who will regularly come into the home.
Sara Cryer
Lucy Ponting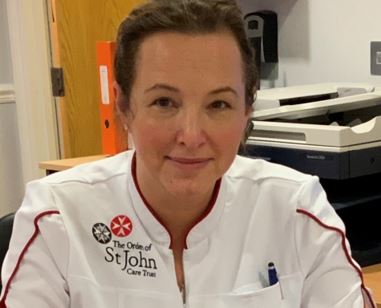 Pippa Lewis
Louisa Wright
Sharon Villegas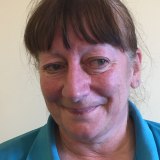 Gail Corby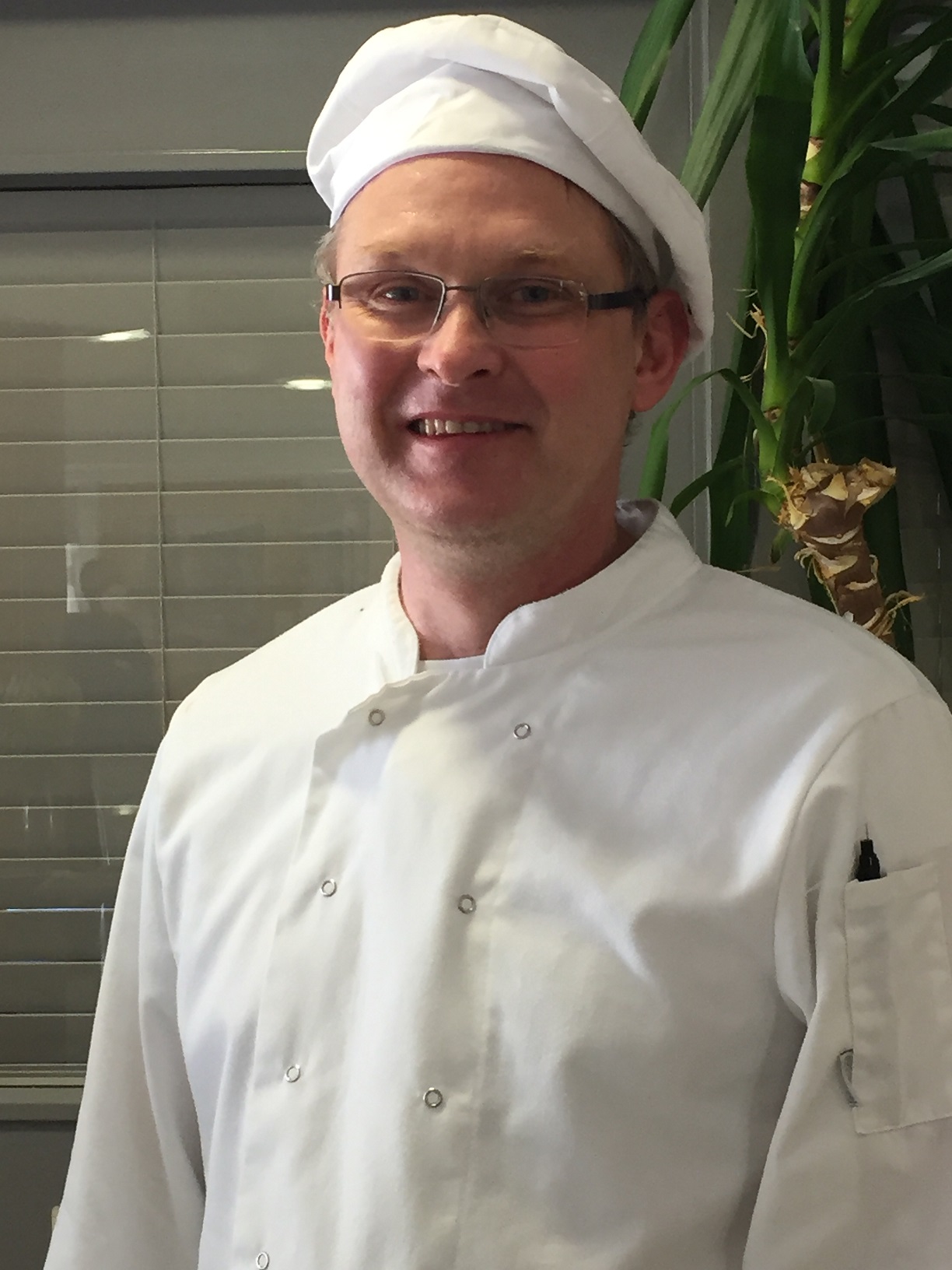 Rafal Stasiak
Home Manager
Sara is an experienced manager in the care sector, previously having worked for a number of organisations specialising in caring for those living with dementia.
A qualified nurse, she has also worked in care settings supporting people with moderate to severe learning disabilities.
A skilled and experienced leader, Sara is well used to delivering exemplary care services to residents to ensure that their quality of life continues when they move in.
In all settings in which she has worked, Sara has created improvement plans in order to raise standards and improve services for her clients.

Deputy Home Manager
Lucy has worked in the care sector from the age of 18, starting her career as a Care Assistant. From this position, Lucy developed a real passion for the care of the elderly, gaining specific qualifications and experience in residential, nursing and dementia care.
Lucy has worked for OSJCT for 14years, progressing into a Care Leader role and now is the Head of Care for Athelstan House, taking a hands-on approach and being motivated by the happiness of the residents and the team.
Lucy strives to ensure each resident is able to live their life as they choose, having the support and care that they require. Within her role as Head of Care, Lucy supports and supervises the team to continually promote a person-centred approach.
When not working, Lucy enjoys practising her photography, baking celebration cakes and spending time with her young nieces.
Head Nurse
Pippa joined us in January 2021 and was drawn to OSJCT being a non-profit organisation having worked for private companies where she felt her values did not fit with their ethos.
She is passionate about providing quality palliative care and enjoys the challenges of wound care and pressure area prevention. She enjoys building relationships with residents, their families/friends and work colleagues to provide quality resident focussed care.
Her previous nursing experience was gained in Vancouver, Canada where she lived for 18 years and has brought with her important, extensive and valuable experience.
Family life is very important; she loves spending time outside walking, hiking and mountain biking when time and weather permit.

Day Centre Co-ordinator
Prior to starting at Athelstan House, Louisa worked at a school for disabled children in an admin and accounts role.
When Athelstan House opened, Louisa decided on a career change and she has been there ever since.
Louisa is also a registered foster carer and this is a very important part of her life.
Louisa enjoys meeting new people and being able to offer them support. The Day Care Centre offers the ideal opportunity to get a feel of what it might be like to live in a care home environment and she can quite confidently say everyone really enjoys their day and Athelstan House now has a number of regular clients who came back week after week.
Bursar
Sharon has over 20 years' experience in sales, marketing and events in various companies including a golf club, an event production company and more recently, a care home in Marlborough which gave her a real passion for the care sector and she has never looked back. Dementia is a particular interest and as a Dementia Champion, Sharon is able to offer Dementia Friends Sessions which are run on a voluntary basis and provide an understanding of Dementia. These sessions are run under the auspices of the Alzheimer's Society.
Sharon lived in Spain for 4 years and was co-founder of a company called The Andalucia Golf Challenge which was an initiative sponsored by The Andalucian Tourist Board to promote tourism from the UK to Spain. This promotion was also hugely successful and in raising over £70k for various charities, such as, The David Nicholls Spinal Injury Charity, NSPCC, Leonard Cheshire, Home Farm Trust, The Footsteps Foundation and the Tim Henman Charity Golf Day. It also led to Sharon meeting and working with Peter Allis and many other sporting and TV celebrities, including Antonio Banderas!
Activities Co-ordinator
Before starting at Athelstan House, Gail worked with children who had special needs but when the care home opened, she decided on a career change to expand her experience in a different area of care.
She enjoys running activities that make the residents happy and helping to make them smile. There are simply not enough hours in the day!
Chef
Rafa joined Athelstan House in late summer 2019 and has brought with him a wealth of experience from working in the catering industry.
He trained for four years at catering school in Poland and following this, he became Chef to the Major General of the Polish Army in Warsaw, planning and preparing parties and banquets for the General's guests.
In 2007 he moved to the UK to work for the Compass Group as a chef at RAF Cranwell where he was responsible for all meals prepared in the kitchen, cooking for 100-300 customers. He managed menu planning, stock control and general supervision of the kitchen team.
More recently, he was Chef for Richmond Villages retirement communities.
In his spare time, Rafa enjoys playing tennis, gardening, music and of course cooking!