Ridgeway House
The Lawns
Wootton Bassett
SN4 7AN
United Kingdom
Get directions
A warm welcome to our home
Nestled in the royal town of Royal Wootton Bassett is Ridgeway House, providing compassionate and personalised residential, respite and day care to the local community. The warm and friendly home is split into three households, each household has its own spacious dining and lounge areas.
Dementia Care
Residential Care
Respite Care
Day Care
Vaccinated against COVID-19
The home is situated within walking distance of the local GPs' surgery, Health Centre and the Community Centre.
As part of our specialist care service, we have introduced themed areas within the home offering facilities for relatives and friends of our community to use whilst visiting. Residents and families can enjoy a visit to the cinema or enjoy afternoon tea all whilst remaining in the safety of Ridgeway House.
Residents regularly enjoy the daily social activities going on in the central communal areas with the hairdressing salon open during the week. The relaxing, well tendered and nourished garden is a perfect for meeting family and friends or for relaxing and indulging in some peace and quiet.
Our key actions against Coronavirus
Testing for employees and residents means that asymptomatic cases are picked up early.
Plentiful supplies of PPE.
Vibrant, fun and socially distanced social bubble activities for all residents.
Indoor safe visitor spaces installed across the Trust.
Rigorous cleaning including the use of the latest high-tech electrostatic devices.
OSJCT is proactive in participating in the latest in research such as 'instant' Lateral Flow Tests and the Vivaldi2 antibody study.
We understand there may be a lot of questions and concerns at this time and to provide guidance to those looking to move into a care home view our admissions page.
Services & Facilities
The team
Food
Activities
Events
Pricing and Key Facts
About the team
Our friendly, professionally trained team are on hand around the clock to support our residents, ensuring they spend their day how they wish and enabling them to enjoy a fulfilling and independent lifestyle.
The attentive care team focus on the individual needs of the residents, with a tailored care plan for each person. Their aim is to improve the quality of life for our residents by creating lovely, comfortable, homely surroundings and by providing care, activities and other services designed around each resident's needs and wishes.
Meet the team
Food
The talented chef and kitchen team prepare tasty, home-cooked meals on site daily from our own kitchens. We source quality produce for our excellent breakfast, lunch and dinner menus. All-day dining is available for lighter meals and snacks and all dishes are carefully balanced to get the best nutritional value and cater for individual dietary requirements and preferences.
Seasonal produce is chosen whenever possible and of course, relatives and friends are always welcome to join us. The menus change daily, and the kettle is always on. Our chef bakes every day so there is always a fresh cake to enjoy.
Residents are also encouraged to help prepare their own food and to make snacks whenever they choose.
Activities
Whether it's wet or dry outside, we at OSJCT feel that activities are essential in providing the best caring environment to live in.
Hobbies don't simply stop when living with us at Ridgeway House. We have a dedicated Activities Co-ordinator who works closely with our residents to create a programme of fulfilling activities and events, tailored around each resident's requests, hobbies and interests. The programme of events and activities provide a source of fun and laughter, to help each resident live their life to the full and make new friendships.
We are also fortunate to have the support of many volunteers of all ages from the local community, strengthening our links to this thriving market town. Here is a sample of activities on offer:
Trips to garden centres, cafés, pubs, sporting events, National Trust parks, wildlife parks, aquariums and museums.
Visit from Pets as Therapy Dogs
Exercise and wellness activities, for example Seated Yoga, Zumba
Board game competitions and quizzes
Music therapy sessions
Gardening
Arts and crafts
Communal Church services
Download sample activities schedule
With so many well-being activities for body and mind on offer, we also recognise that everyone needs some personal space for relaxation and mindfulness for personal reflection. The cosy lounges offer an opportunity for some quiet time or to host family and friends.
Events
As we are on the outskirts of a market town - within a vibrant community, there's never a dull moment. We run regular activities for all to join in:
Coffee mornings
Care Home Open Day
Summer and Autumn fetes
Christmas parties
View our full events calendar to see more upcoming events taking place at Ridgeway House.
Pricing
Care fees vary depending on the level of care required and this will be confirmed upon completion of a care assessment prior to moving into the home.
Below is indicative pricing for self-funded residents per week.
| Care Type | Fees From | Fees To |
| --- | --- | --- |
| Dementia Long Term | £1175 | £1235 |
| Dementia Respite | £1295 | £1360 |
| Residential Long Term | £1070 | £1120 |
| Residential Respite | £1175 | £1280 |
Our home charges self-funder rates for the services we provide. We accept third party top ups for individuals funded by the Local Authority up to the self-funder rate.
We understand that paying for long-term care can often be a complex subject, and with several options available to you it can be confusing. You will find helpful guidance on our Paying for Care page.
Key Facts
The Key Facts document contains information regarding this care home which can be used in comparison with other care homes or can be printed for reference and brought with you when you visit the home.
Meet the team
Our homes' professional services are provided by the Management team, Carers, Nurses and Dementia support teams (where required), Admiral Nurses, Support Workers, Activities Co-ordinators, Housekeeping, Handy Person, Administrators and the home's Chef and Catering team. We also have health professional support from Doctors, Nurses and personal services who will regularly come into the home.
Dean Palfrey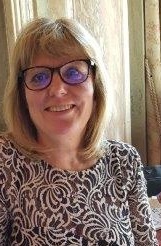 Alison Chapman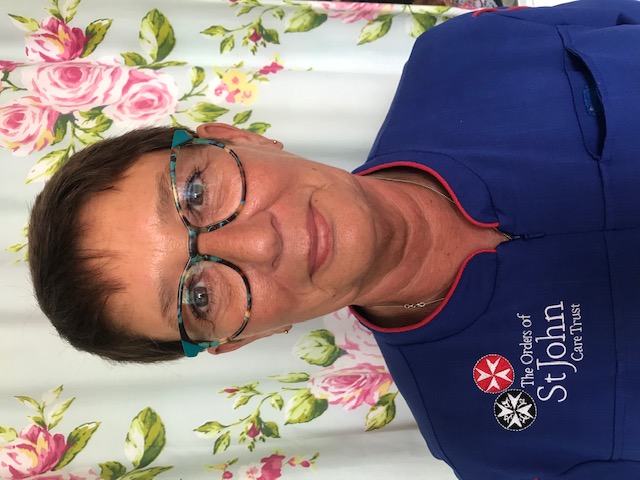 Nikki Large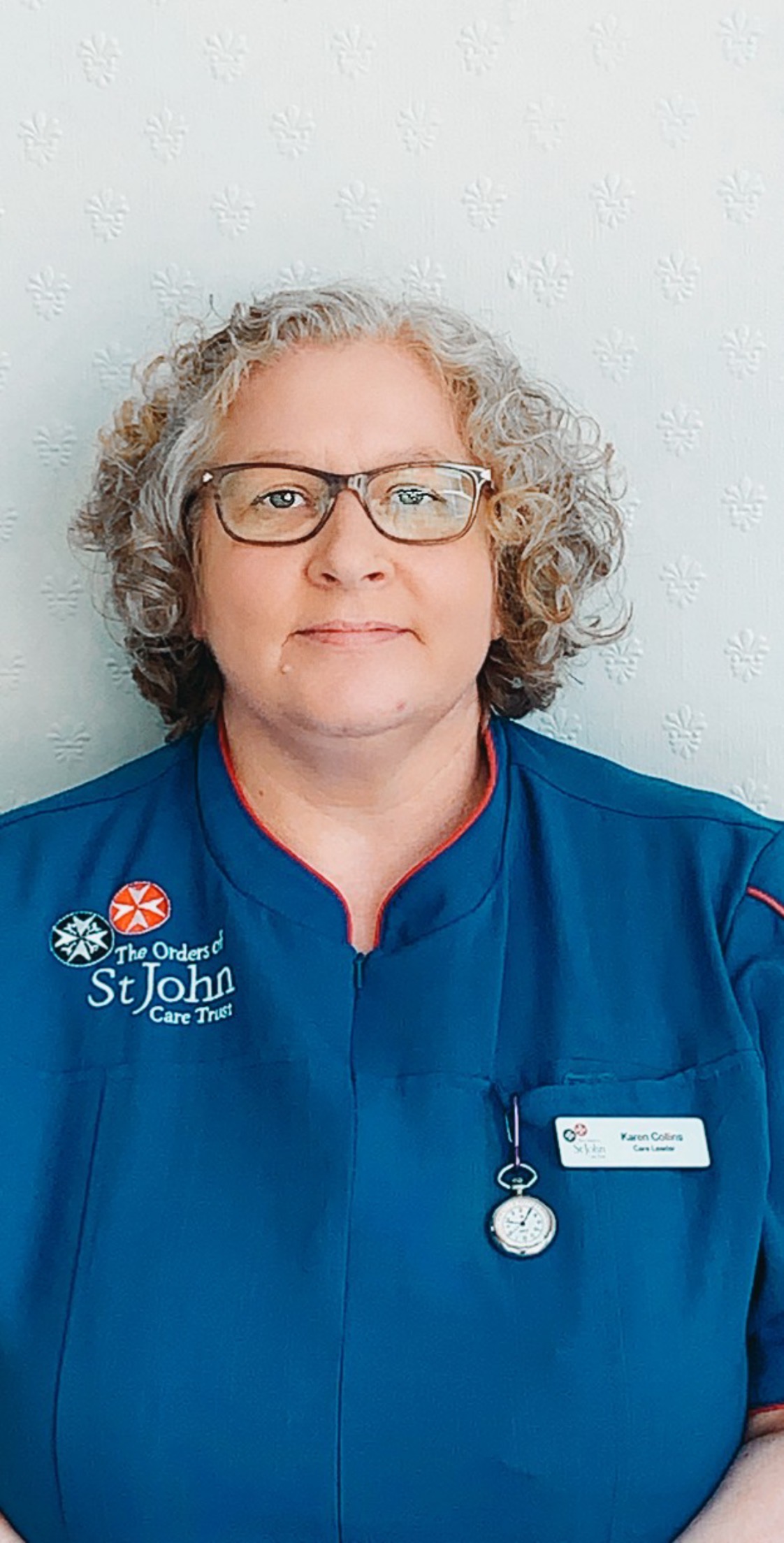 Karen Collins
Home Manager
Dean started his career with The Orders of St John Care Trust in 2012. Whilst working for the Trust, Dean has undertaken a variety of roles starting as a Kitchen Assistant before progressing through to a Carer, Care Leader, Head of Care and now a Home Manager.
Dean joined Ridgeway House in February 2020, to undertake the day-to-day management of the Home alongside Phillipa Green, Registered Home Manager. Prior to working at Ridgeway House, Dean worked at The Cedars in Purton as the Head of Care. Whilst at the Cedars, Dean worked with the Team to improve Care Standards and lead the team into achieving a Good Rating with the Care Quality Commission. During his time with the Trust, Dean has worked at several of the Trust Home's supporting and achieved an Outstanding CQC Rating at one of his Home in February 2017.
In November 2019, Dean was awarded a Chairman's Commendation Award for meritorious service. Dean has completed a QCF Level 5 in Leadership and Management, including Level 2 & 3 in Health and Social Care, complimented with the Level 3 QCF Dementia Award.
Dean is continually looking to enhance his knowledge and skills which he can pass onto his team.
Dean's ethos and vision is to ensure that the people living at Ridgeway House experience a positive environment, with a team who are happy with opportunities to develop and develop a good rapport with the community.
Admin Assistant
Alison has worked in the care industry for almost 9 years and she commenced her care working life in the local Hospice working alongside volunteers, prior to years of working for large international company as a Customer Service Manager. Alison gained an interest in dementia care when her and her family experienced it first-hand. She therefore went off to study it and gained an NCFE level 3 in Dementia care. She is now loving working part time at Ridgeway House supporting the staff and families on the administration side of care. Alison feels like they are one big family all working together to keep their residents safe and happy. A warm welcome awaits everyone who comes here. In her spare time, Alison goes to music concerts and the theatre quite a lot, and her favourite holiday destination is Cyprus.
Day Centre Co-ordinator
Nikki started with OSJCT at Athelstan House on the rehab unit Primrose. After learning about a vacancy at the Lorna Doone Day Centre at Ridgeway House, she successfully applied for the position and began her new role in 2014.
With 28 years of experience in domiciliary care and rehab, the day centre felt like a fantastic way to help her local community by providing her clients with entertainment such as bingo, quizzes and games. She has said that it is satisfying to know our clients leave the day centre having had a fulfilling day.
Outside of work Nikki enjoys spending time with her friends, family and her Border Collie Sonny. She is a keen gardener and on the weekends can often be found at her local garden centre and car boot sales looking for ways for she and her husband can add to their garden.

Care Leader
Karen has worked in Domiciliary Care for 10 years and started at Ridgeway House as a Carer in 2012. She completed her QCF Level 3 in Health and Social Care in 2018 and enjoys her role very much, especially the responsibilities and challenges that it brings. Karen feels that being part of Ridgeway House is very rewarding and that it is nice to know you are making a difference to someone else's life.