Edwardstow Court
Fosseway
Stow on the Wold
GL54 1BX
United Kingdom
Get directions
A warm welcome to our home
Located in the heart of the Cotswold market town Stow-on-the-Wold, Edwardstow Court is designed with an eye to a traditional manor house, with a blend of Cotswold stone and contemporary construction. Opened in March 2018 Edwardstow Court offers compassionate, individualised residential, dementia, respite and day care for up to 48 residents.
Dementia Care
Residential Care
Respite Care
Day Care
In addition to the first-class care we provide, it's our wealth of facilities and activities that really stand out. The purpose-built home environment has been specifically designed to support the needs of older people and those with dementia, from aiding memory in day-to-day living and reminiscence therapy, to reinforcing personal identity and navigating the home. Carefully chosen artwork, soft furnishings and themed corridors have been selected that are of an era likely to be familiar to our residents or are of meaningful subjects such as music or crafts.
This delightful home features small households with eight bedrooms. Every household has its own comfortable beautifully furnished lounge and kitchen dining area, with easy access to assisted bathrooms and cosy sitting rooms.
Individual rooms are tastefully decorated with luxury fittings and furnishings. All rooms also have en-suite facilities, remote controlled colour television and a state-of-the-art nurse call system. A personal haven for each resident.
Edwardstow Court offers an outstanding home environment, with a thoughtfully landscaped garden. The sunny courtyard is protected from the wind on all sides around a beautiful pergola with many of the rooms facing onto this. We pride ourselves in the maintenance of our garden and residents get involved and plant out the tubs and planters producing a splendid array of colour and blooms for everyone to enjoy. There are a number of wooden benches so that residents are able to sit and talk to each other in the warmer months and plenty of flat pathways so the whole garden can be accessed.
Services & Facilities
The team
Food
Activities
Events
Pricing and Key Facts
About the team
All our Care Team are professionally qualified and trained to the highest standards. Every member of the team holds the Care Certificate. Your Care Team at Edwardstow Court consists of a Home Manager, Deputy Manager, Head of Dementia Care, Activity Co-ordinators, Carers, Admiral Nurse, Handyperson, Housekeeping Team and the homes Chef.
Meet the team
Food
Our talented chef and kitchen team prepare tasty, home-cooked meals. The freshly prepared, delicious dishes are carefully balanced to get the best nutritional value and cater for individual dietary requirements and preferences. Seasonal produce is chosen whenever possible, and of course, relatives and friends are always welcome to join.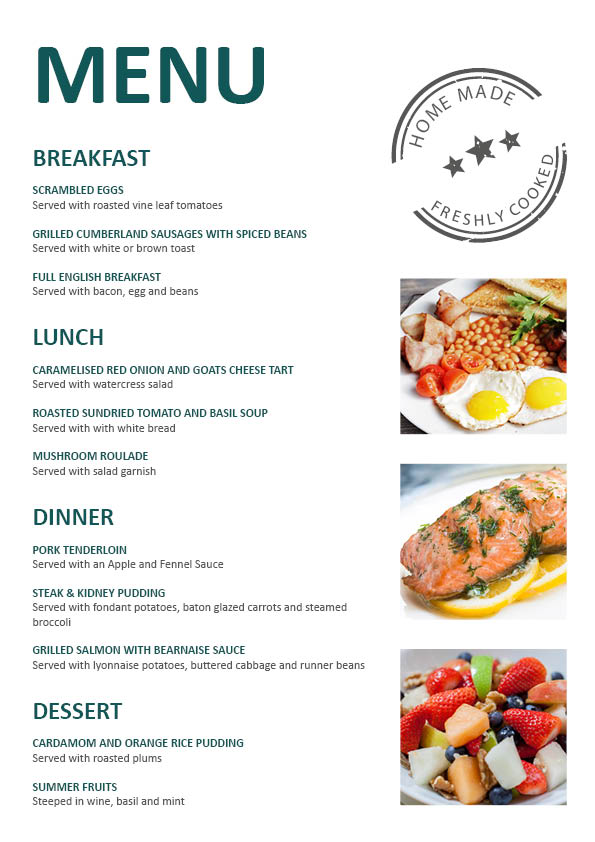 The menus change daily, and the kettle is always on, so hot drinks are available throughout the day. Our chef bakes daily so there is always a fresh cake to enjoy.
Each of the 6 households have their own small and personal dining room where residents enjoy their meals if they wish. Residents are also encouraged to help prepare their own food, and to help make snacks whenever they feel hungry.
Activities
Whether it's wet or dry outside, we at OSJCT feel that activities are essential in providing the best caring environment to live in.
Hobbies don't simply stop when living with us at Edwardstow Court. We have a dedicated Activities Co-ordinator who works closely with our residents to create a programme of fulfilling activities and events, tailored around each resident's requests, hobbies and interests. The programme of events and activities provide a source of fun and laughter, to help each resident live their life to the full and make new friendships.
We are also fortunate to have the support of many volunteers of all ages from the local community, strengthening our links to this thriving market town. Here is a sample of activities on offer:
Trips to local attractions, for example garden centres or cinemas
Visits from Pets as Therapy Dogs
Exercise and wellness activities, for example Seated Yoga, Zumba
Board game competitions and quizzes
Music therapy sessions
Coffee mornings
Resident birthday parties
Lunch club
Nursery club
Visits from entertainers, including musicians and theatre companies
Visits from the Beaver Troop
Christmas parties
Summer fetes
Church service
Gardening
Download sample activities schedule
With so many well-being activities for body and mind on offer, we also recognise that everyone needs some time to honour their spirit with relaxation and mindfulness for personal reflection. The cosy lounges and garden room offer an opportunity for some quiet time or to host family and friends.
Events
As we are in the heart of a market town - within a vibrant community, there's never a dull moment. We run regular activities for all to join in: (all community events are currently on hold, call Edwardstow Court on 01451 799100 for more details)
Pricing
Care fees vary depending on the level of care required and this will be confirmed upon completion of a care assessment prior to moving into the home.
Below is indicative pricing for self-funded residents per week.
| 0 | Care Type | Fees From | Fees To |
| --- | --- | --- | --- |
| £1 | Dementia Long Term | £1540 | £1645 |
| £2 | Dementia Respite | £1645 | £1755 |
| £3 | Residential Long Term | £1440 | £1540 |
| £4 | Residential Respite | £1535 | £1645 |
Our home charges self-funder rates for the services we provide. We accept third party top ups for individuals funded by the Local Authority up to the self-funder rate.
We understand that paying for long-term care can often be a complex subject, and with several options available to you it can be confusing. You will find helpful guidance on our Paying for Care page.
The Key Facts document contains information regarding this care home which can be used in comparison with other care homes or can be printed for reference and brought with you when you visit the home.
Meet the team
Our homes' professional services are provided by the Management team, Carers, Nurses and Dementia support teams (where required), Admiral Nurses, Support Workers, Activities Co-ordinators, Housekeeping, Handy Person, Administrators and the home's Chef and Catering team. We also have health professional support from Doctors, Nurses and personal services who will regularly come into the home.
Lynne Elliott
Matthew Peach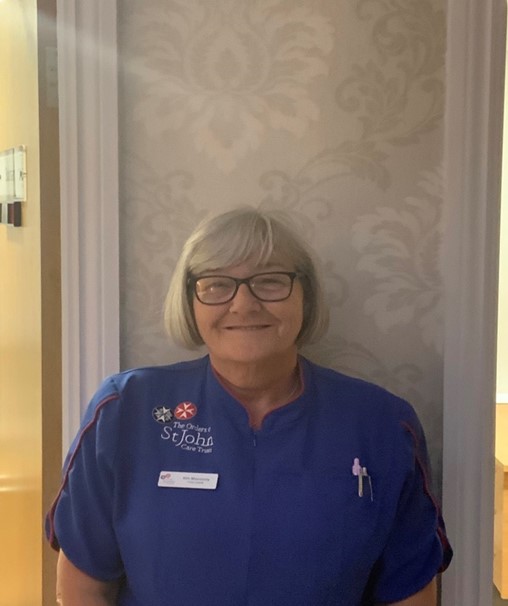 Kim Maunoury
Home Manager
Lynne joined the trust in May 2019 with a vast amount of experience having most recently worked for a local retirement village. Lynne has a wide range of experience working in the health and social care sector, specifically working with older people. Lynne commenced her career in the NHS over 30 years ago and then diversified into the independent sector, working all over the country managing care homes and domiciliary care services.
Throughout her career Lynne has gained various qualifications in health & social care, administration, business & finance to enhance her experience and knowledge within the care sector.
Lynne has chosen to work in the care sector to support and encourage people to continue to live meaningful and fulfilling lives.
Lynne has lived in the Cotswold's with her dog, Bobby, for the past three years. In her spare time Lynne enjoys spending time with her daughter and her granddaughter and going for walks countryside or catching up on recent documentaries.
Deputy Manager
Matt is the Deputy Manager at Edwardstow Court. His journey at the home has been one of development and progression since he first started as a Cook in March 2018.
Reflecting on his time at the home, Matt said: "I am passionate about development. The General Manager at Edwardstow Court and the wider OSJCT team have supported me to progress from Cook, to Head Chef, to Bursar, to Bank Care Leader and most recently, in April 2023, into the Deputy Home Manager position."
Having worked in a variety of roles throughout the home, Matt fully understands the support Edwardstow Court provides, and it is something he takes a lot of pride from.
"I've always been interested in work that involves helping others and making a positive impact. I enjoy being an active member of my community and helping people. Each day is different and the joy I get from a simple thank you when I have helped a resident, or their families makes me feel I have made a difference."
Matt also takes pride in the recognition that OSJCT give to himself and colleagues at their annual Trust Recognition Awards. "The Trust Recognition Awards in 2022 was a particularly proud moment for me. We had four team members who received nominations with 3 eventual winners and 1 runner up."
Outside of work, Matt enjoys spending time with his family. He is a proud father to 5 children and loves to spend time away with his family, away from the hustle and bustle of everyday life, at his favourite place, Weymouth.
Care Leader
Kim has been a Care Leader at Edwardstow Court since the home first opened 2018.
Speaking of her passion for her job, Kim said: "I love knowing that we make a difference for our residents and their families. I enjoy the fact that I am giving our residents respect and dignity through the role that I do. I enjoy hearing all of their amazing stories, and I love that every day is different."
When asked about her favourite memory during her time at Edwardstow Court, Kim reflected on the very first day they opened. "The one memory that sticks in my mind is the day we first opened and our first resident arrived. She was a lovely lady and was treated like a queen!"
Outside of work, Kim loves spending time with her family. She is also a keen reader and enjoys taking some time out to go abroad on holiday.