Henry Cornish Care Centre
Rockhill Farm Court
Chipping Norton
OX7 5AU
United Kingdom
Get directions
A warm welcome to our home
Henry Cornish Care Centre is situated on the outskirts of the charming Cotswold town of Chipping Norton. The welcoming and warm home offers compassionate, individualised residential, early-stage dementia, intermediate and respite care for up to 50 residents in a relaxing and comfortable environment.
Residential Care
Respite Care
Intermediate Care
Vaccinated against COVID-19
The home has a wonderful atmosphere and the residents love to admire the garden and take in the warm days, whilst being surrounded by the extensive landscaped gardens and raised plant beds. In the garden, residents will find plenty of areas to sit and relax or to stroll down the garden path.
Residents can enjoy the daily social activities going on in the central communal areas with the hairdressing salon and spa open during the week for treatments. The newly-refurbished café and bar area is a popular spot for residents to relax and enjoy time with their family and friends.
Our key actions against Coronavirus
Testing for employees and residents means that asymptomatic cases are picked up early.
Plentiful supplies of PPE.
Vibrant, fun and socially distanced social bubble activities for all residents.
Indoor safe visitor spaces installed across the Trust.
Rigorous cleaning including the use of the latest high-tech electrostatic devices.
OSJCT is proactive in participating in the latest in research such as 'instant' Lateral Flow Tests and the Vivaldi2 antibody study.
We understand there may be a lot of questions and concerns at this time and to provide guidance to those looking to move into a care home view our admissions page.
Services & Facilities
The team
Food
Activities
Events
Pricing and Key Facts
About the team
Our friendly, professionally trained team are on hand around the clock to support our residents, ensuring they spend their day how they wish and enabling them to enjoy a fulfilling and independent lifestyle.
The attentive care team focus on the individual needs of the residents, with a tailored care plan for each person. Their aim is to improve the quality of life for our residents by creating lovely, comfortable, homely surroundings and by providing care, activities and other services designed around each resident's needs and wishes.
Meet the team
Food
The talented chef and kitchen team prepare tasty, home-cooked meals on site daily from our own kitchens. We source quality produce for our excellent breakfast, lunch and dinner menus. All-day dining is available for lighter meals and snacks and all dishes are carefully balanced to get the best nutritional value and cater for individual dietary requirements and preferences.
Seasonal produce is chosen whenever possible and of course, relatives and friends are always welcome to join us. The menus change daily and the kettle is always on. Our chef bakes every day so there is always a fresh cake for residents and visitors to enjoy.
Each of the households has their own small kitchen dining room where residents can take their meals if they wish. Residents are also encouraged to help prepare their own food and to make snacks whenever they choose.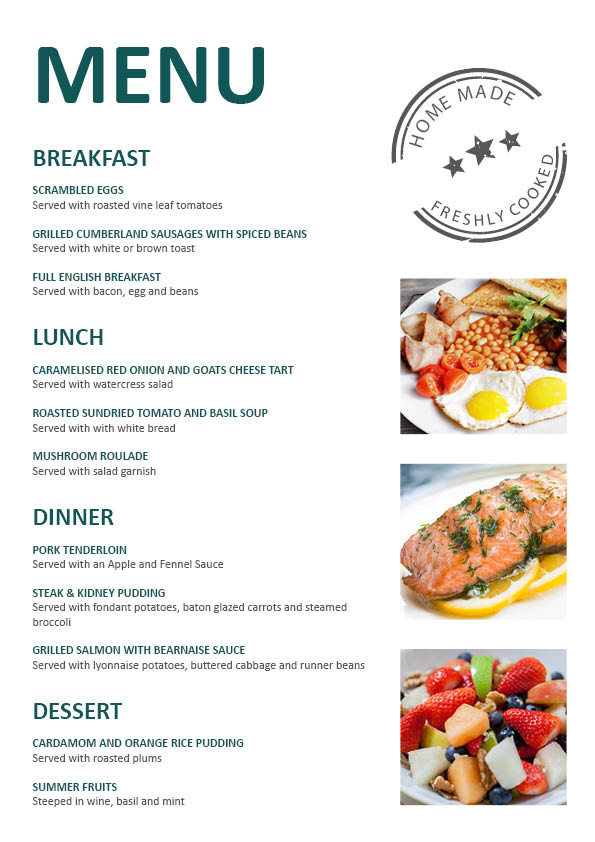 Activities
Whether it's wet or dry outside, we at OSJCT feel that activities are essential in providing the best caring environment to live in.
Hobbies don't simply stop when living with us at Henry Cornish. We have a dedicated Activities Co-ordinator who works closely with our residents to create a programme of fulfilling activities and events, tailored around each resident's requests, hobbies and interests. The programme of events and activities provide a source of fun and laughter, to help each resident live their life to the full and make new friendships.
We are also fortunate to have the support of many volunteers of all ages from the local community, strengthening our links to this thriving market town. Here is a sample of activities on offer:
Trips to garden centres, cafés, pubs, sporting events, National Trust parks, wildlife parks, aquariums and museums.
Visit from Pets as Therapy Dogs
Exercise and wellness activities, for example Seated Yoga, Zumba
Board game competitions and quizzes
Gardening
Arts and crafts
Communal Church services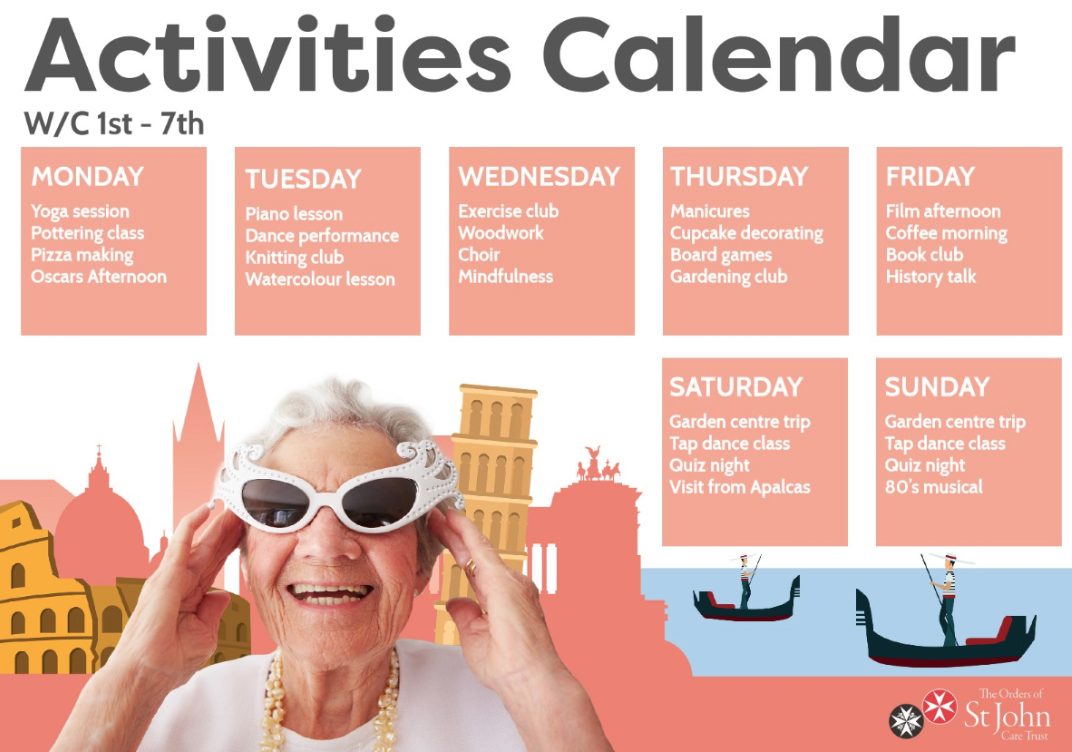 Download sample activities schedule
With so many well-being activities for body and mind on offer, we also recognise that everyone needs some personal space for relaxation and mindfulness for personal reflection. The cosy lounges offer an opportunity for some quiet time or to host family and friends.
And that's not all:
Many of the activities feature Reminiscence Therapy to aid those living with Dementia to remember events, people and places using sight, touch, taste, smell and sound.
Events
As we are on the outskirts of a market town - within a vibrant community, there's never a dull moment. We run regular activities for all to join in:
Coffee mornings
Care Home Open Day
Summer and Autumn fetes
Christmas parties
View our full events calendar to see more upcoming events taking place at Henry Cornish.
Pricing
Care fees vary depending on the level of care required and this will be confirmed upon completion of a care assessment prior to moving into the home.
Below is indicative pricing per week for self-funded residents.
| Care Type | Fees From | Fees To |
| --- | --- | --- |
| Residential long term | £1175 | £1235 |
| Residential respite | £1275 | £1335 |
Our home charges self-funder rates for the services we provide. We accept third party top ups for individuals funded by the Local Authority up to the self-funder rate.
We understand that paying for long-term care can often be a complex subject, and with several options available to you it can be confusing. You will find helpful guidance on our Paying For Care page.
Key Facts
The Key Facts document contains information regarding this care home which can be used in comparison with other care homes or can be printed for reference and brought with you when you visit the home.
Meet the team
Our homes' professional services are provided by the Management team, Carers, Nurses and Dementia support teams (where required), Admiral Nurses, Support Workers, Activities Co-ordinators, Housekeeping, Handy Person, Administrators and the home's Chef and Catering team. We also have health professional support from Doctors, Nurses and personal services who will regularly come into the home.
Renata Crisostomo
Ivana Susic
Home Manager
Renata Crisostomo, Home Manager at Henry Cornish Care Centre.
Renata Crisostomo is the Home Manager at Henry Cornish Care Centre. She is a Registered Nurse and holds a Level 5 in Care Leadership and Management. Renata joined the Trust in January 2021.
After training as a nurse and completing her degree, Reneta had thought that she would mainly work in a hospital setting, but after six years in the care sector, she is a big fan. Renata especially enjoys supporting the residents and contributing to their happier and brighter days.
Renata said: " "I love my job, the team are all amazing. As a Manager I want to make sure they know."
In Renata's spare time, she is learning to knit, enjoys reading a good book, watching bake off and trying to improve her baking skills.
Unit Lead
Ivana Susic is the Unit Lead at Henry Cornish Care Centre. She has over 20 years' experience working in health and social care, including roles in hospitals in Croatia before she moved to the UK in 2015.
The Registered General Nurse joined The Trust in 2019, speaking about her role Ivana said: "Every day is different. Usually, I liaise with multidisciplinary teams and facilitate daily admissions. I also work with the NHS Discharge team and Social Services, making individualised care plans for patients staying in our Unit. We ensure that all moves are safe and appropriate.
Ivana enjoys working with the elderly and likens her team to a small family. She said: "At all times I make sure our team are supported and that all care is provided at the highest possible level. I am very proud of everyone."
As a keen gardener, Ivana, l likes to spend her spare time relaxing in her garden and nurturing her plants.
Henry Cornish Care Centre