Lake House
Lake Walk, The Green
Adderbury
Banbury
OX17 3NG
United Kingdom
Get directions
A warm welcome to our home
This home is set in an attractive residential cul-de-sac in the picturesque rural village of Adderbury, close to Banbury. Lake House offers a welcoming,warm atmosphere and is divided into four households that offer residential, respite and early-stage dementia care.
Residential Care
Respite Care
The specialist home environment has been designed to enhance the quality of life for people in their later years and incorporates features to promote reminiscence as therapy.
With a mixture of cosy, quiet lounges and a larger main communal space used for events and parties, the home caters for all preferences. For those who would like a little more privacy, we have a family room and a summer house that both offer a peaceful oasis for visiting family and friends.
Residents can participate in the daily social activities and the home's hairdressing salon and shop is also open during the week. The popular cinema/entertainment room is used for film screenings and also provides a pleasant atmosphere in which to catch up with favourite programmes.
Residents at Lake House are also encouraged to remain connected with their local community through coffee mornings and trips out.
If you are joining our Day Centre you will enjoy a delicious home-cooked lunch and engaging activities that include plenty of opportunities to socialise.
During a stay at the home for a short respite break, you will be able to enjoy all of the home's facilities as well as your own bed-sitting room, our delicious home-cooked meals and daily activities.
Services & Facilities
The team
Food
Activities
Events
Pricing and Key Facts
About the team
Our friendly, professionally trained team are on hand around the clock to support our residents, ensuring they spend their day how they wish and enabling them to enjoy a fulfilling and independent lifestyle.
The attentive care team focus on the individual needs of the residents, with a tailored care plan for each person. Their aim is to improve the quality of life for our residents by creating lovely, comfortable, homely surroundings and by providing care, activities and other services designed around each resident's needs and wishes.
The team at Lake House includes a Home Manager, Head of Care, Dementia Lead, Activities Co-ordinator, Carers, Admiral Nurse, Care Leads, Housekeeping Team, Chef and Handy Person.
Meet the team
Food
The talented chef and kitchen team prepare tasty, home-cooked meals on site daily from our own kitchens. We source quality produce for our excellent breakfast, lunch and dinner menus. All-day dining is available for lighter meals and snacks and all dishes are carefully balanced to get the best nutritional value and cater for individual dietary requirements and preferences.
Seasonal produce is chosen whenever possible, and of course, relatives and friends are always welcome to join us. The menus change daily and the kettle is always on. Our chef bakes every day so there is always a fresh cake for residents and families to enjoy.
Each of the households has their own small kitchen dining room where residents can take their meals if they wish. Residents are also encouraged to help prepare their own food and to make snacks whenever they choose.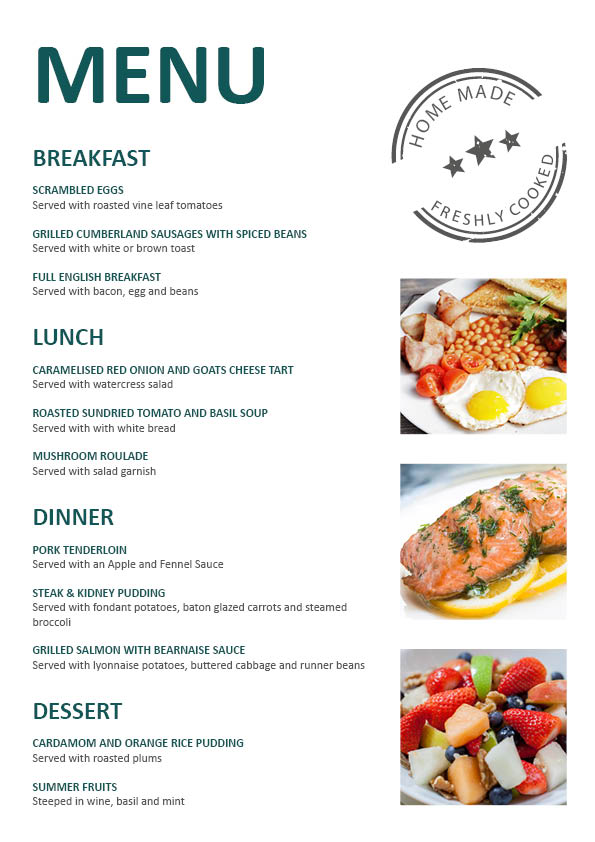 Activities
Whether it's wet or dry outside, we at OSJCT feel that activities are essential in providing the best caring environment to live in.
Hobbies don't simply stop when living with us at Lake House. We have a dedicated Activities Co-ordinator who works closely with our residents to create a programme of fulfilling activities and events, tailored around each resident's requests, hobbies and interests. The programme of events and activities provide a source of fun and laughter, to help each resident live their life to the full and make new friendships.
We are also fortunate to have the support of many volunteers of all ages from the local community, strengthening our links to this thriving market town. Here is a sample of activities on offer:
Trips to garden centres, cafés, pubs, sporting events, National Trust parks, wildlife parks, aquariums and museums.
Visit from Pets as Therapy Dogs
Exercise and wellness activities, for example Seated Yoga, Zumba
Fun activities with the local toddler and nursery groups
Board game competitions and quizzes
Music therapy sessions
Gardening
Arts and crafts
Communal Church services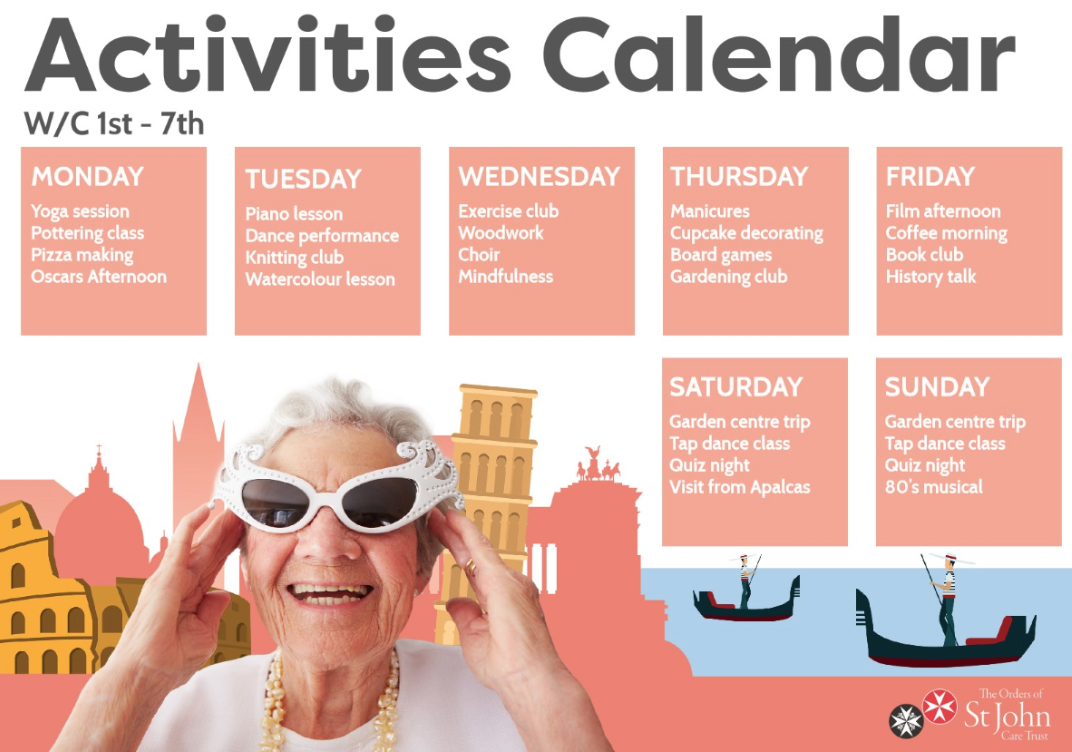 Download sample activities schedule
With so many well-being activities for body and mind on offer, we also recognise that everyone needs some personal space for relaxation and mindfulness for personal reflection. The cosy lounges offer an opportunity for some quiet time or to host family and friends.
And that's not all:
We've had silent discos, hoe downs, Chinese banquets, Oscar parties and so much more.
Many of the activities feature Reminiscence Therapy to aid those living with Dementia to remember events, people and places using sight, touch, taste, smell and sound.
Events
Located within a vibrant community, there's never a dull moment. We run regular activities for all to join in: 
Coffee mornings
Care Home Open Day
Summer and Autumn fetes
Christmas parties
View our full events calendar to see more upcoming events taking place at Lake House.
Pricing
Care fees vary depending on the level of care required and this will be confirmed upon completion of a care assessment prior to moving into the home.
Below is indicative pricing for self-funded residents per week. 
| 0 | Care Type | Fees From | Fees To |
| --- | --- | --- | --- |
| £1 | Residential long term | £1355 | £1370 |
| £2 | Residential respite | £1485 | £1495 |
Our home charges self-funder rates for the services we provide. We accept third party top ups for individuals funded by the Local Authority up to the self-funder rate.
We understand that paying for long-term care can often be a complex subject, and with several options available to you it can be confusing. You will find helpful guidance on our Paying For Care page.
Key Facts
The Key Facts document contains information regarding this care home which can be used in comparison with other care homes or can be printed for reference and brought with you when you visit the home. 
Meet the team
Our homes' professional services are provided by the Management team, Carers, Nurses and Dementia support teams (where required), Admiral Nurses, Support Workers, Activities Co-ordinators, Housekeeping, Handy Person, Administrators and the home's Chef and Catering team. We also have health professional support from Doctors, Nurses and personal services who will regularly come into the home.
Sally Cross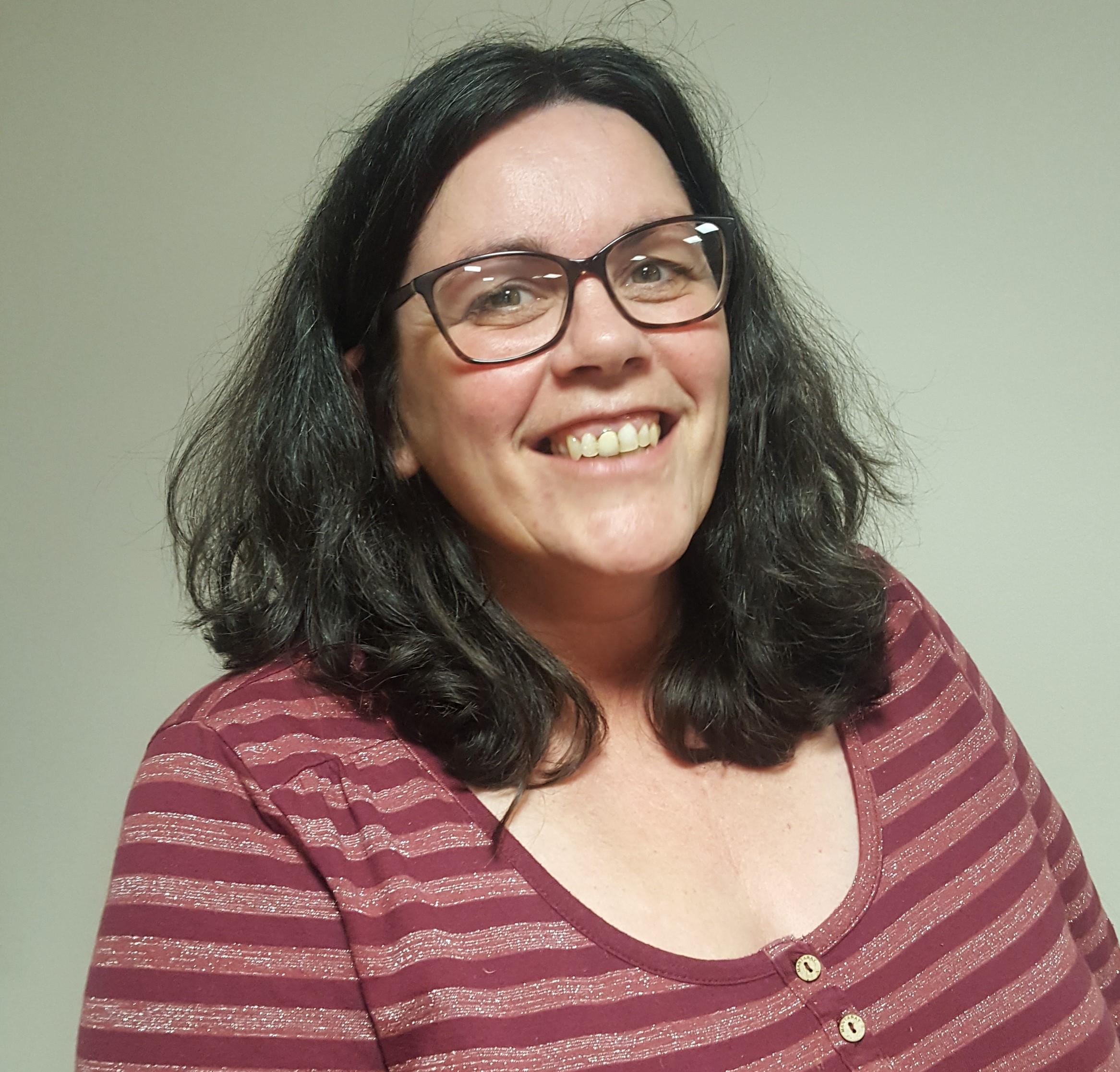 Sarah Chilton
Teresa Fisk
Dao Monk
Home Manager
Sally joined The Orders of St John Care Trust in 2005 as a Head of Care, and then progressed to Home Manager in 2008. Having retired in 2020, Sally returned as Home Manager at Lake House in Adderbury in July 2023. Throughout her career in the care sector, Sally has gained NVQ level 2,3 & 4 together with the Registered Managers award.
Sally always strives to share the knowledge and experience she has gained over the years in her support and development of others. Due to the busy nature of her role, each day brings different experiences and challenges. This is something Sally thrives on.
Reflecting on her approach to the role, Sally said: "I consider myself to be a hands-on Home Manager who enjoys working alongside the team at Lake House. We take great pride in the care that we deliver as a team."
"I also love spending time with our wonderful residents. Often, they will walk into my office for a bit of natter and these moments are truly invaluable" Sally continued.
In her spare time, Sally likes to spend time with her four grandchildren. She is also a keen Campanologist, a member of her local Church Council and enjoys walking around various National Trust sites.
Admin Assistant
Sarah is Lake House's Admin Assistant and will be the first to offer a very warm welcome to all visitors. She joined Lake House in 2015 and brought with her many years' experience of working in care and nursing. Along with nursing qualifications, Sarah holds an NVQ Level 4 (Management) and Certificate in Health and Social Services Management.
Sarah enjoys the varied and busy nature of her role; whether she is organising staff rotas, reviewing residents' financial accounts or meeting a new resident and their family, Sarah is often the go-to person for information in the home and she is always willing to assist where she can.
Sarah feels privileged to work in the residents' home and is dedicated to fulfilling residents' wishes, whether that involves popping to the shop for them or something as simple as making them a cup of tea. She even donned an Easter bunny onesie and hopped around the home for their Easter party. For someone who, by her own admission, "doesn't do fancy dress", this speaks volumes about the lengths that Sarah will go to for the home!
Activities Coordinator
Teresa joined OSJCT in 2019 as one of Lake House's Day Centre carers and has many years' experience working in the care industry.
Teresa always looks forward to coming to work and her organised nature means that she and her colleagues are able to provide Day Centre visitors with a calm and relaxed atmosphere. She usually starts off the day by enjoying a cup of tea with visitors and discussing the activities that are lined up. The activities are often based on sensory memories, giving visitors the opportunity to reminiscence and be creative. Teresa then joins visitors as they enjoy a delicious home-cooked lunch.
Teresa loves to be able to bring happiness to people and is always ready to find the fun in all situations. Part of the role she considers vital is the ability to multitask and to be adaptable because every day is so different. Teresa feels strongly that everyone should consider older generations' happiness to be as important as their own and hopes that she is afforded the same consideration when she reaches that age.
When she is not at work Teresa enjoys spending time with her family, walking the dog and hosting dinner parties to entertain friends. Teresa is also a keen fundraiser who has raised over £300 for cancer charities.
Kitchen Assistant
Dao has always loved cooking but was new to professional catering when she joined the Lake House team in 2018, having never worked in a kitchen before. She is now hoping to complete an NVQ 2 in Hospitality.
Dao's role involves assisting the chef to prepare meals, cleaning down the kitchen, and making sandwiches and cakes. Dao says learning to bake has taken practice, but this is something she now does every day, and she loves decorating the cakes she has made.
Dao was pleased to be able to prepare a massaman curry to an authentic Thai recipe for residents to try as part of the home's Meal of The Week initiative, which uses food to celebrate the diversity of the care team at the home.
When she is not at work, Dao loves going for long walks with her family, learning how to cook new dishes and dancing with her headphones in!