Monkscroft Care Centre
Shelley Road
Cheltenham
GL51 7DP
United Kingdom
Get directions
A warm welcome to our home
Monkscroft Care Centre located in the heart of Cheltenham offers outstanding , person centred and friendly dementia and nursing care, for up to 80 residents in a charming and comfortable environment.
Dementia Care
Nursing Care
Residential Care
Respite Care
Rated Outstanding by CQC, this welcoming home is designed around four 'households' with resident's comfort and well-being in mind and the most modern technology to make life as easy as possible. From spacious bedrooms with en suite facilities, to the light and bright comfortable public lounge and dining areas. There is always somewhere to relax or socialise with family and friends.
This vibrant home exudes a homely atmosphere with spacious bedrooms with ensuite facilities, to the thoughtfully landscaped gardens. There is plenty of space for residents to enjoy the social activities going on every day or to find some peaceful relaxation in one of the comfortable lounges.
The landscaped, accessible and much loved gardens provide many interesting scents, shapes and colours to admire whilst the raised plant beds allow residents of the green fingered type to tender to.
Our key actions against Coronavirus
Testing for employees and residents means that asymptomatic cases are picked up early.
Plentiful supplies of PPE.
Vibrant, fun and socially distanced social bubble activities for all residents.
Indoor safe visitor spaces installed across the Trust.
Rigorous cleaning including the use of the latest high-tech electrostatic devices.
OSJCT is proactive in participating in the latest in research such as 'instant' Lateral Flow Tests and the Vivaldi2 antibody study.
We understand there may be a lot of questions and concerns at this time and to provide guidance to those looking to move into a care home view our admissions page.
Services & Facilities
The team
Food
Activities
Events
Pricing and Key Facts
About the team
Our friendly, professionally trained team are on hand around the clock to support our residents, ensuring they spend their day how they wish and enabling them to enjoy a fulfilling and independent lifestyle.
The attentive care team focus on the individual needs of the residents, with a tailored care plan for each person. Their aim is to improve the quality of life for our residents by creating lovely, comfortable, homely surroundings and by providing care, activities and other services designed around each resident's needs and wishes.
Meet the team
Food
The talented chef and kitchen team prepare tasty, home-cooked meals on site daily from our own kitchens. We source quality produce for our excellent breakfast, lunch and dinner menus. All-day dining is available for lighter meals and snacks and all dishes are carefully balanced to get the best nutritional value and cater for individual dietary requirements and preferences.
Seasonal produce is chosen whenever possible and of course, relatives and friends are always welcome to join us. The menus change daily and the kettle is always on. Our chef bakes every day so there is always a fresh cake for residents, friends and family to enjoy.
Each of the households has their own small kitchen dining room where residents can take their meals if they wish. Residents are also encouraged to help prepare their own food and to make snacks whenever they choose.
Activities
Whether it's wet or dry outside, we at OSJCT feel that activities are essential in providing the best caring environment to live in.
Hobbies don't simply stop when living with us at Monkscroft Care Centre. We have a dedicated Activities Co-ordinator who works closely with our residents to create a programme of fulfilling activities and events, tailored around each resident's requests, hobbies and interests. The programme of events and activities provide a source of fun and laughter, to help each resident live their life to the full and make new friendships.
We are also fortunate to have the support of many volunteers of all ages from the local community, strengthening our links to this thriving market town. Here is a sample of activities on offer:
Trips to garden centres, cafés, pubs, sporting events, National Trust parks, wildlife parks, aquariums and museums.
Visit from Pets as Therapy Dogs
Exercise and wellness activities, for example Seated Yoga, Zumba
Fun activities with 'Messy Miniatures', the local toddler group
Board game competitions and quizzes
Music therapy sessions
Gardening
Arts and crafts
Communal Church services
Download sample activities schedule
With so many well-being activities for body and mind on offer, we also recognise that everyone needs some personal space for relaxation and mindfulness for personal reflection. The cosy lounges offer an opportunity for some quiet time or to host family and friends.
And that's not all:
We've had silent discos, hoe downs, Chinese banquets, Oscar parties and so much more.
Many of the activities feature Reminiscence Therapy to aid those living with Dementia to remember events, people and places using sight, touch, taste, smell and sound.
Events
In our homes, there's never a dull moment. We run regular activities for all to join in:
Coffee mornings
Care Home Open Day
Summer and Autumn fetes
Christmas parties
View our full events calendar below to see more upcoming events taking place at Monkscroft Care Centre. Click on the days with a dot to learn more. 
Pricing
Care fees vary depending on the level of care required and this will be confirmed upon completion of a care assessment prior to moving into the home.
Below is indicative pricing for self-funded residents per week.
| Care Type | Fees From | Fees To |
| --- | --- | --- |
| Dementia Long Term | £1390 | £1445 |
| Dementia Respite | £1530 | £1590 |
| Nursing Long Term | £1570 | £1570 |
| Nursing Respite | £1725 | £1725 |
| Residential Long Term | £1280 | £1340 |
| Residential Respite | £1410 | £1475 |
Our home charges self-funder rates for the services we provide. We accept third party top ups for individuals funded by the Local Authority up to the self-funder rate.
We understand that paying for long-term care can often be a complex subject, and with several options available to you it can be confusing. You will find helpful guidance on our Paying for Care page.
Key Facts
The Key Facts document contains information regarding this care home which can be used in comparison with other care homes or can be printed for reference and brought with you when you visit the home.
Meet the team
Our homes' professional services are provided by the Management team, Carers, Nurses and Dementia support teams (where required), Admiral Nurses, Support Workers, Activities Co-ordinators, Housekeeping, Handy Person, Administrators and the home's Chef and Catering team. We also have health professional support from Doctors, Nurses and personal services who will regularly come into the home.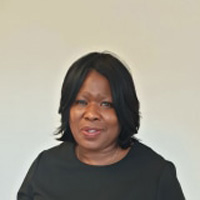 Doreen Paisley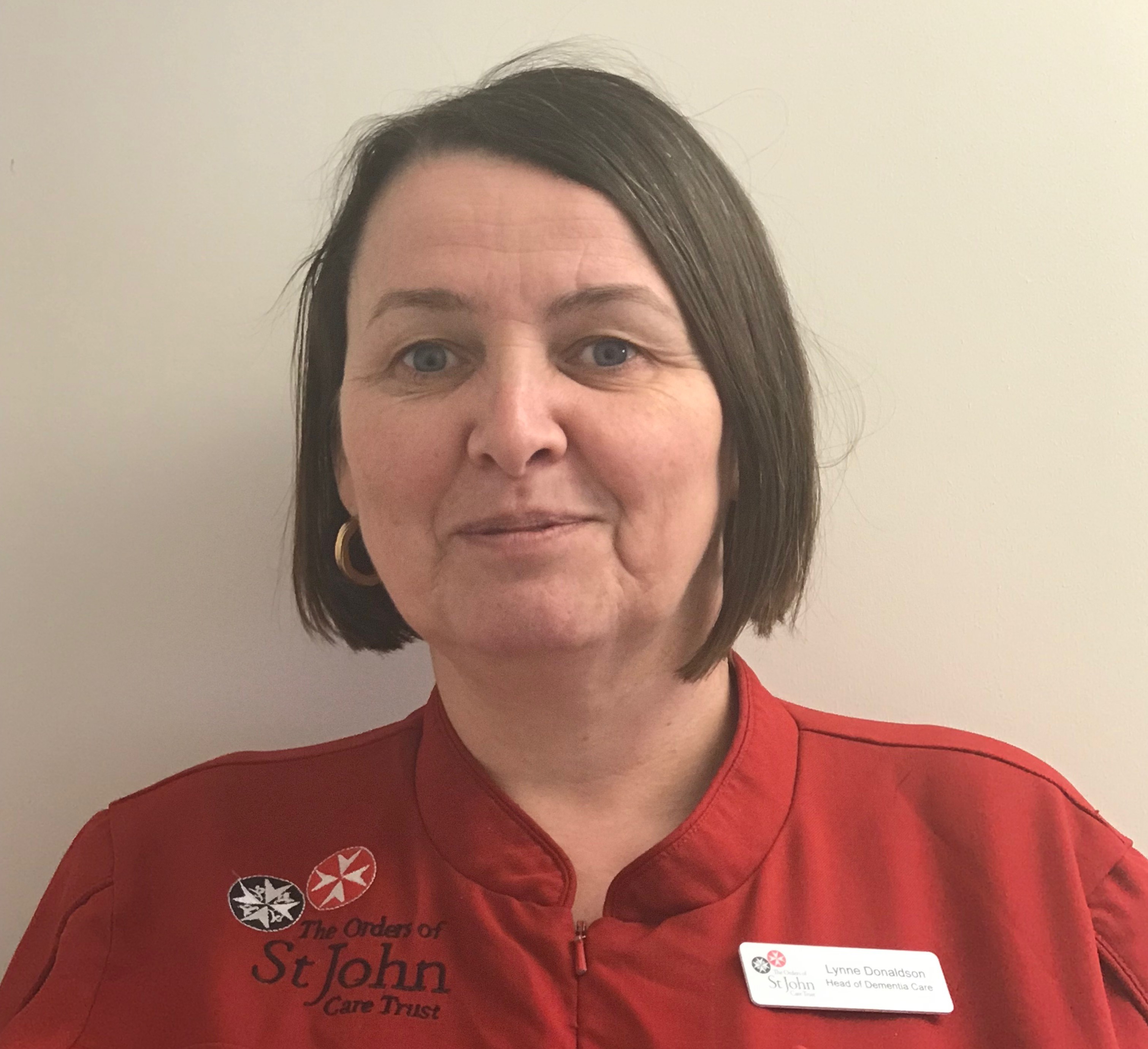 Lynne Donaldson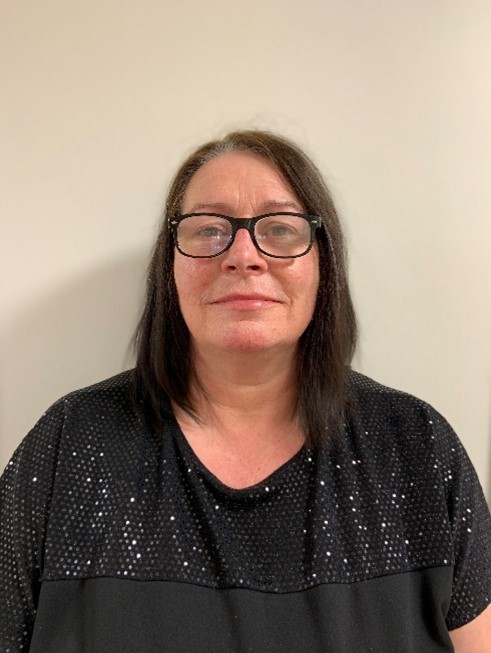 Susan Barrass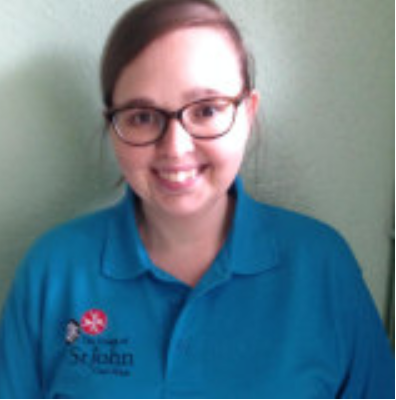 Sarah Davis
Beata McLean
Home Manager
The residents at Monkscroft Care Centre are cared for by a highly dedicated and professional team of approximately 130 employees which includes Nurses, Care Leaders, Carers, Administrators, Housekeepers and the Catering Team. They are all led and supported by the General Manager, Deputy Manager, Head of Dementia Care and the Senior Nurse Team.
Doreen is a Registered Nurse with more than 25 years' experience managing healthcare services in the public, private and charity sectors in Nursing, Dementia and Mental Health homes.
Prior to joining the Orders of St John Care Trust as the Monkscroft Care Centre General Manager, Doreen managed a similar large service consistently rated GOOD by CQC.
As well as a qualification as a Registered Nurse with the Nursing and Midwifery Council, Doreen holds a Registered Managers Award. She has completed numerous courses covering all aspects of caring for older people including dementia and palliative care.
Doreen brings a wealth of knowledge and experience in Elderly and Dementia Care to her role. She is committed to supporting the staff to deliver person centred care to ensure that the people who live in the home continue to lead fulfilling lives.
Outside of work, Doreen enjoys travelling around in her motorhome with her family and dogs, and arts and crafts.
Deputy Manager
Lynne has worked in the care sector for many years and has been a valued team member at The Orders of St John Care Trust since 2001.
Lynne has completed extensive training including NVQ Level 2 in health and social care, Level 3 in dementia awareness and Level 3 in safeguarding and the Care Leadership Programme. Lynne enjoyed completing the Dementia Leadership Award with the 2gether Trust in 2018 and supported the team in gaining Dementia accreditation for Monkscroft's Redgrove household in Feb 2019.

Lynne started her career as a night care assistant, soon becoming a care leader, then progressed to Head of Care and more recently head of dementia care at Monkscroft before her promoting to Deputy Manager in November 2020.

Lynne has a passion for learning new skills and improving her knowledge and she has demonstrated a strong track record of leading dementia care in a sensitive and professional manner, Lynne ensures all the residents are treated as an individual, having empathy and an understanding while supporting them with therapeutic approaches. Lynne loves that she can help residents keep their own identity and interests ensuring they can still enjoy an independent and fulfilling life.

Lynne prides herself on her communication skills, her caring nature and she is always looking to go above and beyond to help and support our residents and her team.
Lynne's proudest moment was being awarded the chairman's commendation for meritorious service in 2017, Leader of the year staff Awards 2018, and becoming a Finalist GCPA Awards for Dementia Care 2019.

Lynne enjoys spending her free time with her family and spoiling her Granddaughter.
Head of Dementia Care
Susan's employment with OSJCT started as Head of Domestic in 2007. She then became a Carer, followed by a Care Leader which led to her current position of Head of Dementia Care. Susan has completed broad training which includes NVQ Level 2 & 3 in Health and Social Care and completed a QCF Level 3 in Dementia Awareness.
Susan thoroughly enjoyed the Dementia Awareness course in 2020 as it provided her with the knowledge, understanding and ideas to implement the care she delivers to the residents at Monkscroft. Susan is a Dementia Link Worker and is always willing to answer any questions about Dementia.
Susan has lots of enthusiasm to learn new skills and to improve her current knowledge. She strives to deliver high standards of care to the residents whilst maintaining dignity and respect. Susan us a very sensitive and understanding person who ensures she supports the residents in a personable way and always looks for ways to improve the lives of the residents.
Susan has great communication skills and great relationships with families who are always thanking Susan for her hard work and dedication. Susan is a well-liked colleague and is known to having a good rapport with the team. She is a "go to" individual.
Susan has many achievements that she is proud of, one is receiving the Chairman's Commendation Award for Meritorious Service in 2016 and being nominated for Leader of the Year.
In her spare time, Susan enjoys spending time with her granddaughters, watching tennis, reading and loves the Harry Potter franchise. Susan was very proud to take part in the Alzheimer's society walk in 2018 with fellow colleagues to raise money for dementia awareness.
Activities Co-ordinator
Sarah joined the Trust in May 2017 after studying Occupational Therapy at University and values the importance of person-centred care. Sarah likes to discover people's interests and build relationships with residents and families which continues to support a positive community within and outside of Monkscroft. Sarah is also the Cheltenham representative for the 'Gloucestershire Meaningful Activity and Wellbeing Network' and has a passion for providing meaningful and engaging activities that supports the wellbeing of residents.
In Sarah's spare time she enjoys attending theatre shows and spending time with friends and family.
Activities Co-ordinator
Beata McLean has worked at Monkscroft Care Centre in Cheltenham since 2019 as an Activities Co-ordinator. She previously worked as a physiotherapist.
Within her first year of joining, Beata achieved a nomination for OSJCT Newcomer of the Year, which she was proud and pleased to win. Beata really enjoys her role in the Monkscroft team. She is passionate about looking after and supporting all her residents and she feels strongly about this. Betta has shown a great deal of empathy when supporting residents and their relatives.
Beata is furthering her knowledge of her role with OSJCT by studying an End of Life Level 2 qualification which she feels will help her to continue supporting her residents to her best ability. Beata's role includes organising activities, which are varied to meet the individual needs of residents. She has introduced horticulture therapy, hand massages and recycling initiatives.
In Beata's spare time, she enjoys outdoor activities with her family, which include bodyboarding and searching for sea glass on beaches. She also enjoys watercolour painting and upcycling furniture.